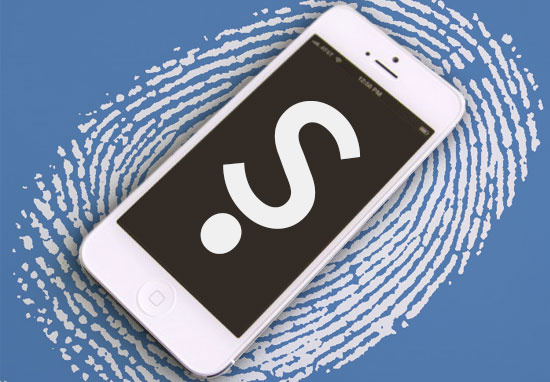 Apple has just released the iOS 7 beta 4 with a number of changes to the UI of the upcoming iOS update. Now it seems like iOS 7 beta 4 is not only about the improvements and enhancements as it has also leaked a major feature of the upcoming Apple iPhone 5S.
As discovered by Twitter user Hamza Sood the new iOS 7 beta 4 contains a folder named "BiometricKitUI". This folder contains code that describes that the iPhone 5S user will be able to unlock his or her device using the built-in fingerprint sensor that will be located on its home button. This would work just as everyone expected, user will have to swipe the finger on the button to unlock the device.
The text as seen highlighted in the screenshot below is the one that would be read by the iPhone to the user if theVoiceOver feature of the device is turned on, Sood explains.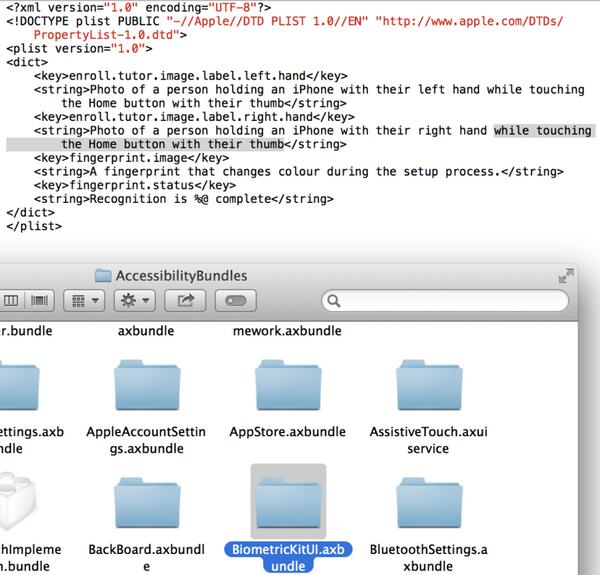 The rumors about the addition of the biometric fingerprint sensor on the next generation iPhone were circulating in the market and this reference in iOS 7 beta 4 confirms that Apple has been testing the  feature internally and could release it in the upcoming iPhone expected to release in the fall.
Biometric fingerprint sensor will add more security to the iPhone by only granting access to authorized users.