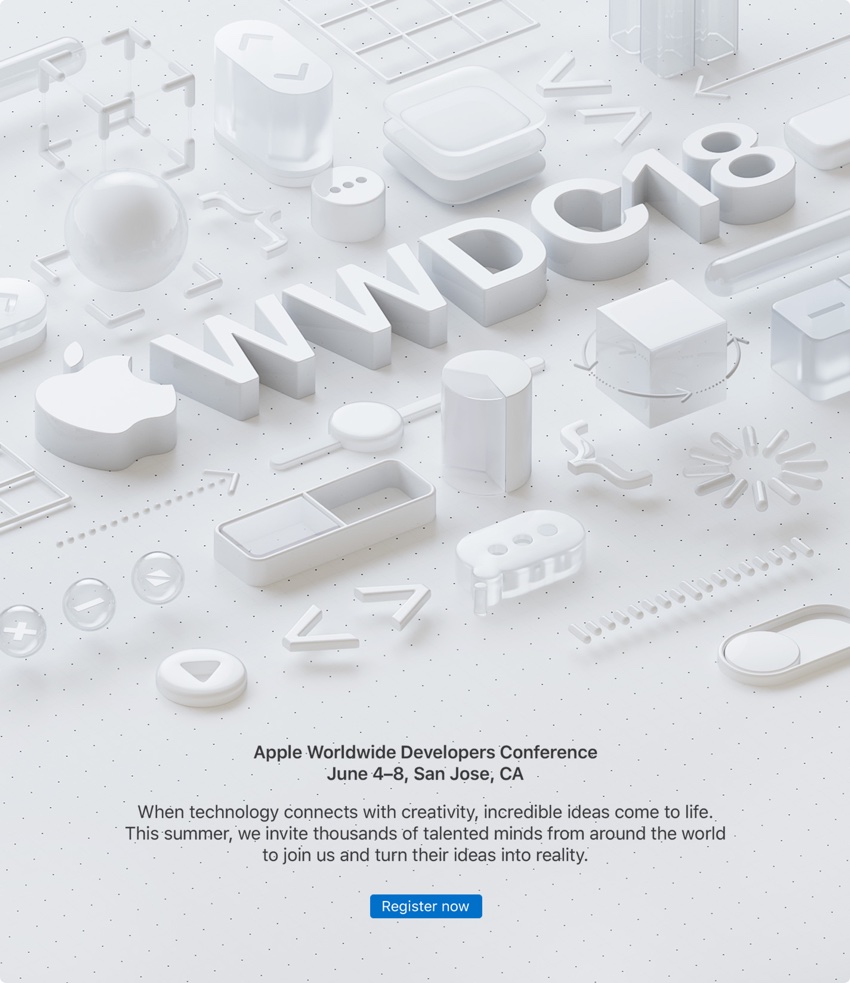 Apple has announced the dates for WWDC 2018, its annual developer conference where the company is going to announce iOS 12, watchOS 5, macOS 10.14 and tvOS 12 along with possible hardware announcements.
WWDC 18 will take place in San Jose, CA during June 4 to 8. On June 4 Apple will hold its keynote event announcing new products while rest of the days will be filled with developer specific sessions.
Apple revealed this by sending out invites to developers who are interested in attending the event. Interested developers can now register to buy the $1599 ticket from today until next Thursday. Due to high demand Apple will be offering tickets for purchase through a lottery system.
This year Apple is expected to focus on quality of its products and will work on making the software bug free. This year's focus according to a previous Bloomberg report will be on improving its software instead of adding new features to iOS 12 or next iteration of macOS. You can register for the conference or learn more about it here.