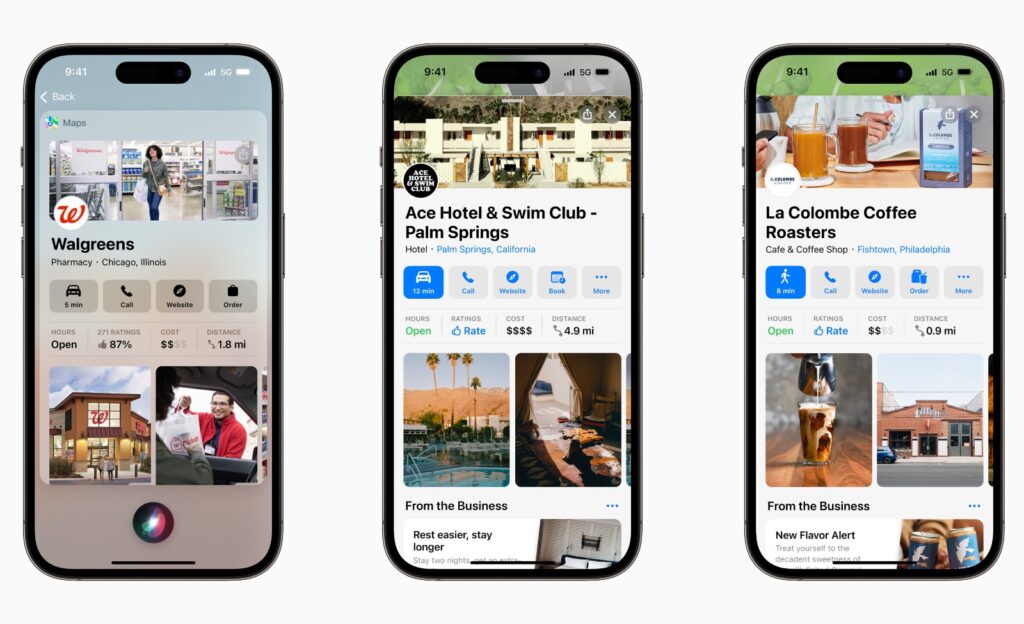 Apple has announced a new free tool called Apple Business Connect, which will allow businesses to claim their location cards and add information about their businesses, which will be displayed to different Apple services including Apple Maps, Messages, Siri, Wallet, and other apps.
With the help of the Business Connect tool business owners of all sizes will be able to manage the information that is displayed to Apple users in the Apple Maps place card. Business owners will be able to add photos, logos, and actions such as ordering food or making a reservation directly from the Apple Maps app. They will also be allowed to display special promotions to their customers.
In addition to that businesses can allow their customers to take actions relevant to their businesses on third-party services. For example, hotels can add an action button for an app like booking.com or a restaurant can add an action for OpenTable for table reservations, etc.
A new place card feature called Showcases is also being introduced in today's update. This feature will allow businesses to show offers and incentives to customers. They can display things like seasonal menu items, product discounts, and more. The Showcases feature is available to US businesses starting today and will be launched globally in the coming months.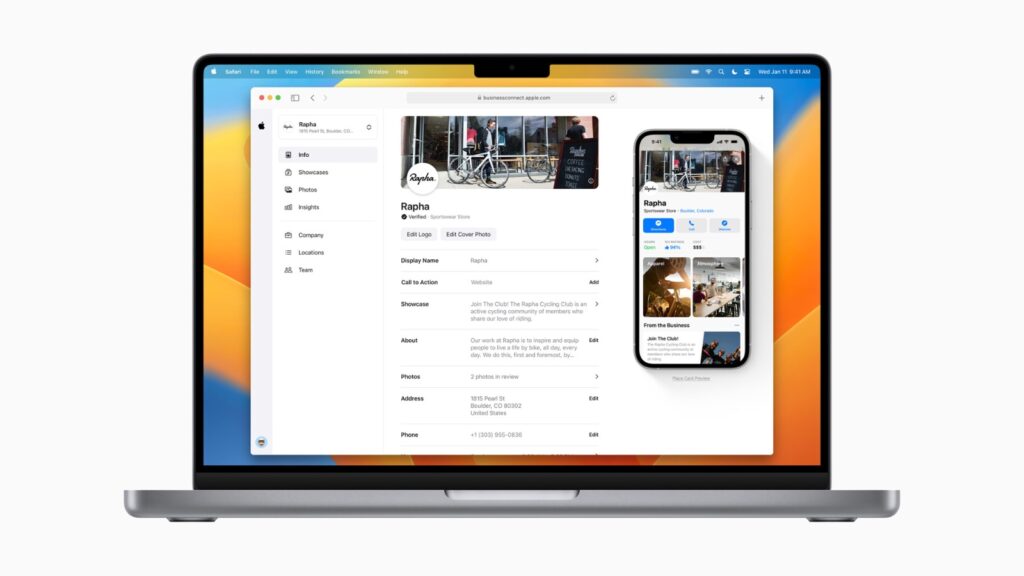 Business owners can use their Apple ID to register for Business Connect tool by visiting the official website. First, they will have to verify their business after which they will be able to add information and personalization for their business. They will be able to do all this for free.
Businesses that have more than one location can take advantage of Business Connect API to integrate with listing management agencies including Reputation, Rio, SEO, SOCi, Uberall and Yext.
Business Connect is a great initiative by Apple and it will make Apple Maps more useful for both businesses and users alike as they will be able to share and find more information related to their local business and take various actions right within the Maps app.