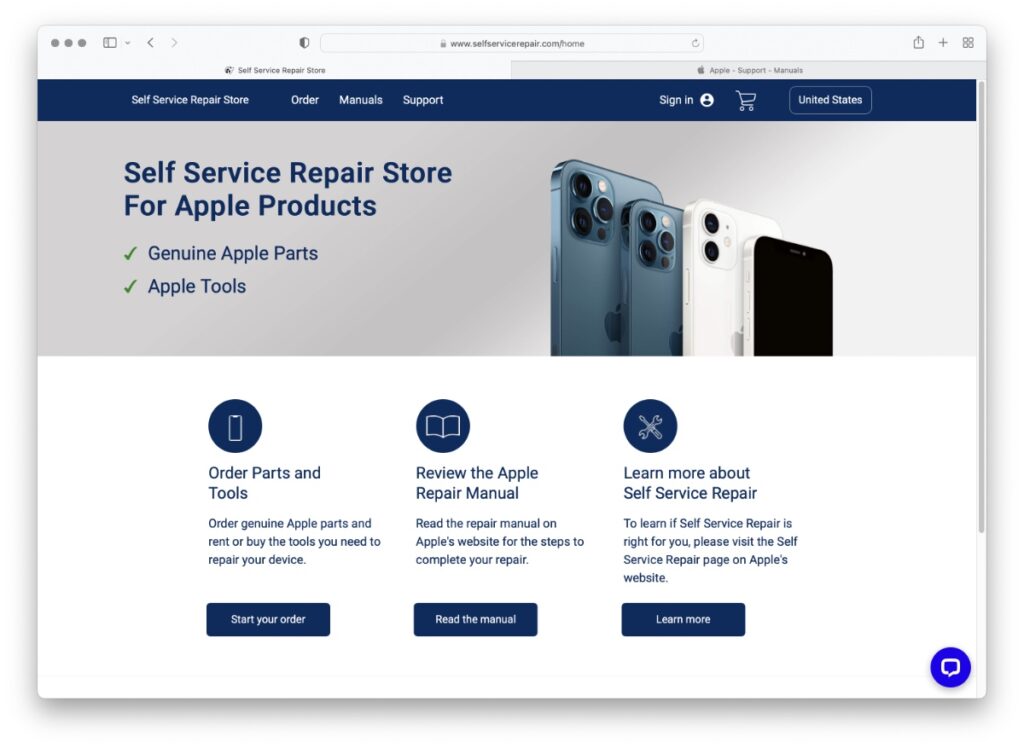 Near the end of 2021 Apple announced its Self Service Repair Program, which the company said will allow users to repair their iPhones at home by purchasing official repairing tools and iPhone parts.
Now after a little more than 5 months later Apple has finally launched the Apple Self Service Repair Store, which allows users in the United States to purchase tools, parts and download manuals that are required to fix iPhones at home.
At this point users of iPhone 13 lineup, iPhone 12 lineup and iPhone SE 3rd generation can access parts and resources for self-repairs. The parts Apple is providing users through the Self Service Repair Store include display, battery and camera replacements.
Repair parts Apple is selling directly to the users are the same parts that Apple gives its own repair teams for doing iPhone repairs.
Users can rent a complete kit of repair tools for a week for $49 and use them to perform self repairs on their devices. Once they are done they can ship the tools back to Apple.
The toolkits include screw bits, protective covers and more while users can also purchase individual tools.
Apple is selling parts as bundles. Currently iPhone 13 Pro display bundle is available for $269 which the battery bundle, which includes battery costs $71.
Download iPhone repair manuals
Users can now download a repair manual specific to their device using the links below.
While current repairs are limited to recently released iPhone models only, Apple says it will be expanding the Self Service Repair program to include self Mac repairs.