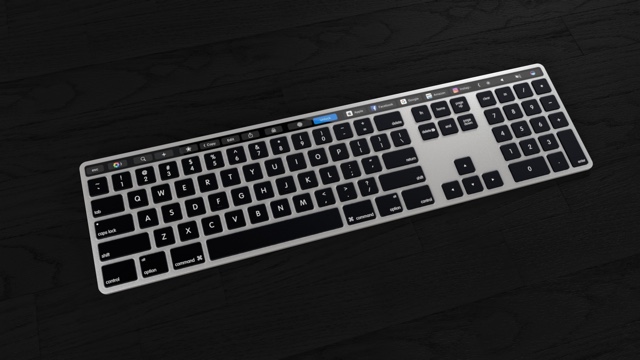 New Apple patent applications have surfaced that reveal what Apple has been planning for Mac's future. According to one patent application filed by the company, Apple has plans of bringing Face ID technology to the Macs, which will allow Mac users to unlock their Mac with facial recognition technology. This should not come as a surprise to anyone as Apple has been pushing Face ID to its diverse product lineup, and has already added it to iPad Pros along with all new iPhones. Face ID on the Macs seems like the next logical step.
Another patent application that has surfaced seems to suggest Apple has plans of bringing Touch Bar to the Magic Keyboards. If this is true, then it would bring the Touch Bar functionality to iMacs and Mac Pro lineup. Currently Touch Bar is limited to premium MacBook Pro models only and is not even found on comparatively budget friendly MacBook Air 2018.
Apple notes in patent claim #86 that devices with the Touch Bar may also use a biometric sensor that is "a facial detection sensor." In patent claim #87 Apple notes "wherein the biometric sensor is a retina scanner." (via PatentlyApple)
Interestingly the patent application that has surfaced today details a Face ID system that relies on retinal scan. This is different from how Face ID works on iOS devices, which features a TrueDepth camera system that projects thousands of invisible dots on user's face to create a 3D map and use that map to identify the user. Perhaps Apple has plans of adding Retinal Scan check in addition to 3D facial scans found on current Face ID, to make it more secure.
The mention of Retina Scan also does not mean that Apple will surely include this feature to Mac's Face ID. Companies include all sorts of techniques in patent applications to cover all bases.