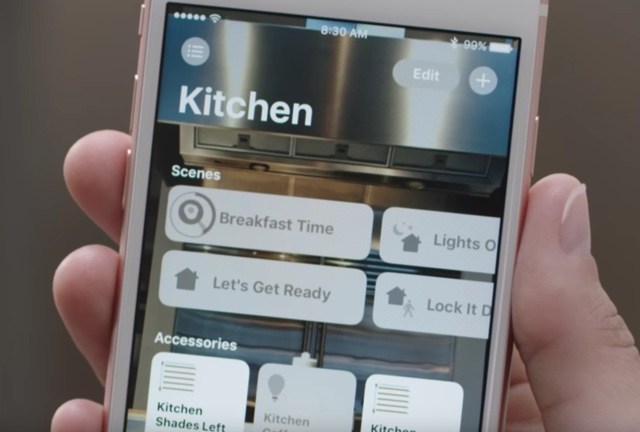 Apple has published a new commercial that focuses on iOS 10's Home application. The ad showcases Home app's ability to control different appliances and accessories in a smart home and its integration with Siri. The ad starts with Siri greeting the user followed by user selecting different scenes based on their current mood or status. The ad features a number of HomeKit enabled devices including locks, coffee makers, light bulbs, thermostats and more.
Video's Youtube description reads:
With the new Home App, you can control all of your HomeKit-enabled accessories from your iPhone, iPad, Apple Watch, or Apple TV. Set the scene with a single tap or Siri command. Quite simply, the Home App is an easy and secure way to automate your house.
Also read: