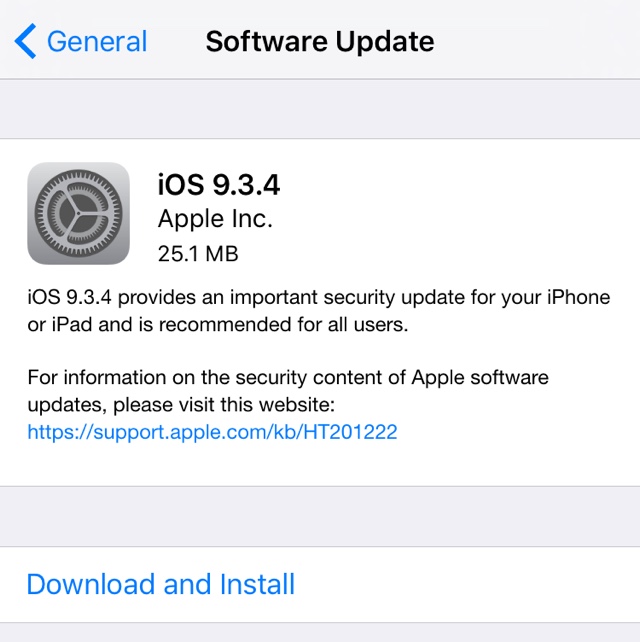 Apple has recently released the new iOS 9.3.4 software update and is it now available for download for all iOS 9 supported models of iPhone, iPad and iPod touch. While the software update is minor in every sense of the word, as it does not bring any new features and only features bug fixes it is still major when it comes to iOS security. Apple has in this release killed the PanGu iOS 9.3.3 jailbreak by closing the vulnerability used by the Chinese jailbreak team. This means if you are not currently running iOS 9.3.3 and don't update to it until the signing window closes, you won't be able to jailbreak your device.
Good news is right now on 5th August, Apple is still signing iOS 9.3.3, so users can still download the IPSW file and upgrade their devices to this version. This will only be possible until Apple finally flips the switch and stop signing iOS 9.3.3 through iTunes. Once you have updated to iOS 9.3.3, you can use the PanGu jailbreak tool in order to jailbreak your device.
iOS 9.3.4 is available over-the-air through Settings > General > Software update section of iOS, through iTunes as well as on Apple's website as a direct download. If you want to download the IPSW file for iOS 9.3.4 then you can find the appropriate link for your device in the list below. After downloading the file you can update through iTunes manually by holding the option or shift keys on Mac and Windows respectively while clicking the 'Restore' button.
iPhone
iPad
iPod touch