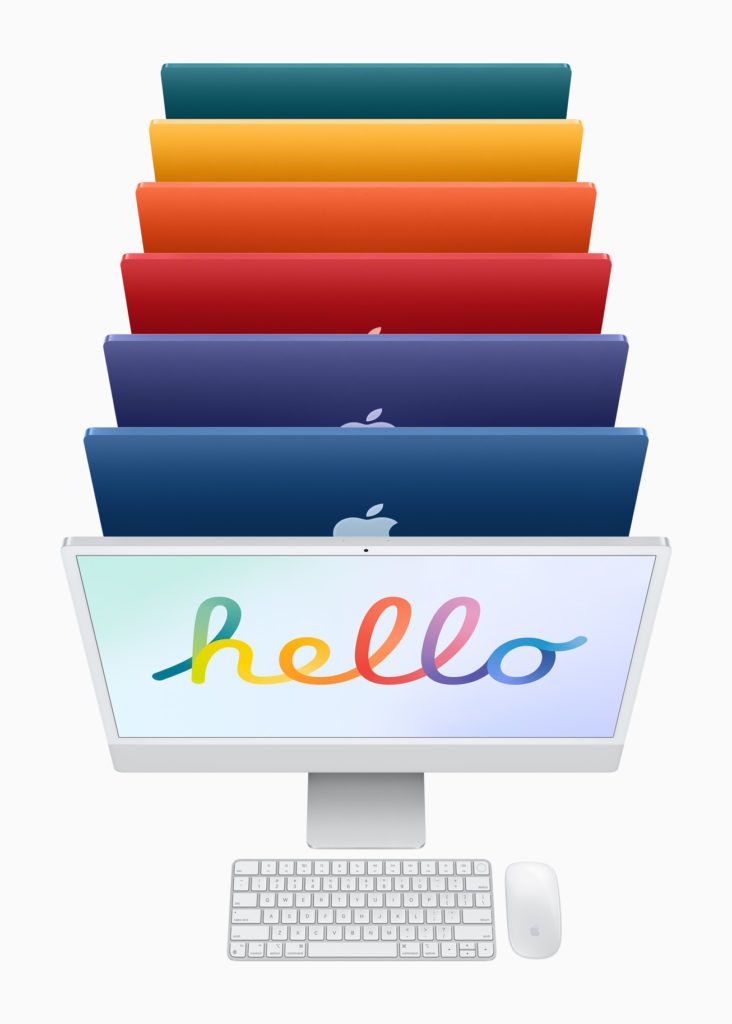 Apple is planning to launch a new model of the 24-inch iMac along with three other Mac models later this year. The news comes from Mark Gurman's weekly PowerOn newsletter for Bloomberg.
In his latest newsletter Gurman says Apple is in the engineering validation testing (EVT) phase of the iMac development, which he says is an advanced stage for Apple's product development lifecycle. This new iMac will be replacing the two-year old M1 iMac, which was released back in April 2021.
The new iMac will have company's new Apple Silicone chip and come in the same color options as the existing model. The internals of the machine will be redesigned and relocated, and with this model, Apple will introduce a new manufacturing process for attaching iMac's stand.
The new iMac is not expected to go into mass production until at least 3 months, and will most likely ship in the second half of 2023.
Along with the new iMac, Gurman says Apple has plans for launching three new Mac models in late spring and summer. This includes the first-ever and highly anticipated 15-inch MacBook Air, the first Mac Pro with Apple silicone, and a spec upgrade to the 13-inch MacBook Air. The 13-inch MacBook Air could feature a M3 chip.
Gurman has also mentioned a revamped iPad Pro, which he says is scheduled to launch in the first half of 2024.The iPad Pro will also feature Apple's new M3 chip and OLED screens.