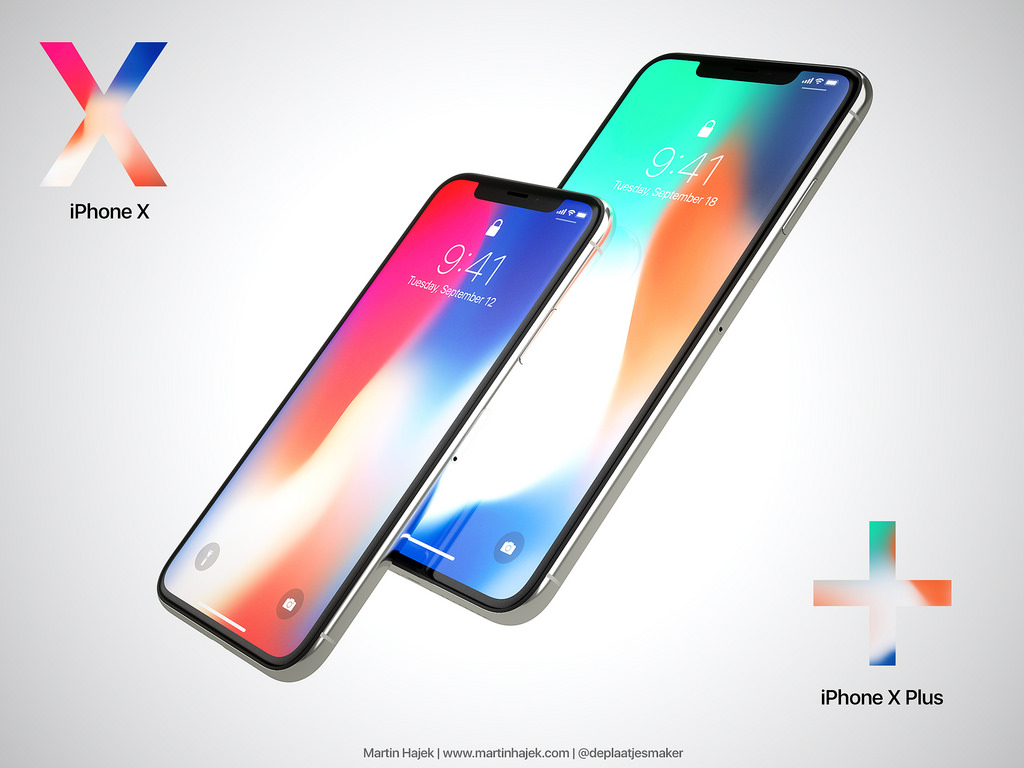 New rumors about Apple's next generation lineup of iPhones have emerged as Bloomberg claims the company will release three separate models of iPhone. The three new models will include an iPhone that will be its largest ever, an iPhone with X's size and upgraded specifications, and a budget model that will have some of the features found in larger and more expensive models.
The three models will diversify Apple's flagship devices, as currently iPhone X is the only model that comes with new features and design. iPhone 8 and iPhone 8 Plus carry a design that has remained largely unchanged since iPhone 6.
The large iPhone that has been dubbed as iPhone X Plus in the recent rumors is said to have a 6.5-inch display. Despite the large screen the device will have a device size matching that of iPhone 8 Plus. The extra screen size in a smaller form factor will be possible thanks to edge-to-edge Super Retina Display, similar to the one found in iPhone X. This particular iPhone with OLED 6.5-inch screen is codenamed D33 and some of its prototypes carry a resolution of 1242 x 2688. The larger device will be targeted towards business users as it will allow them to use split-screen apps and offer more real estate for tasks like spreadsheet management and email. Apple is also said to offer dual-SIM functionality in some markets for the larger model, something business users will appreciate, however a final decision on this has yet to be made.
The iPhone X successor with a similar screen size and design as the current flagship is also being developed and is dubbed as D32 within the company. It will have Apple's A12 processor, stainless steel edges and a gold option.
A budget iPhone model is also said to be in the works, however this time around Apple is offering some features that will make it a much desirable option. According to the report Apple will release a cheaper option that will have edge-to-edge display and Face ID. This means Apple's 2019 iPhone lineup will get rid of the home button altogether. Interestingly the cheaper iPhone is going to have an LCD display, same as the one found on iPhone 8 to keep the costs down. It will continue to have aluminium edges unlike iPhone X's stainless steel and a glass back to offer wireless charging capabilities. It will be interesting to see what specifications are found on this device, as previously Apple has used last generation specifications on budget models.
Disclosure: iOSHacker may receive a commission if you purchase products through our affiliate links. For more visit our privacy policy page.