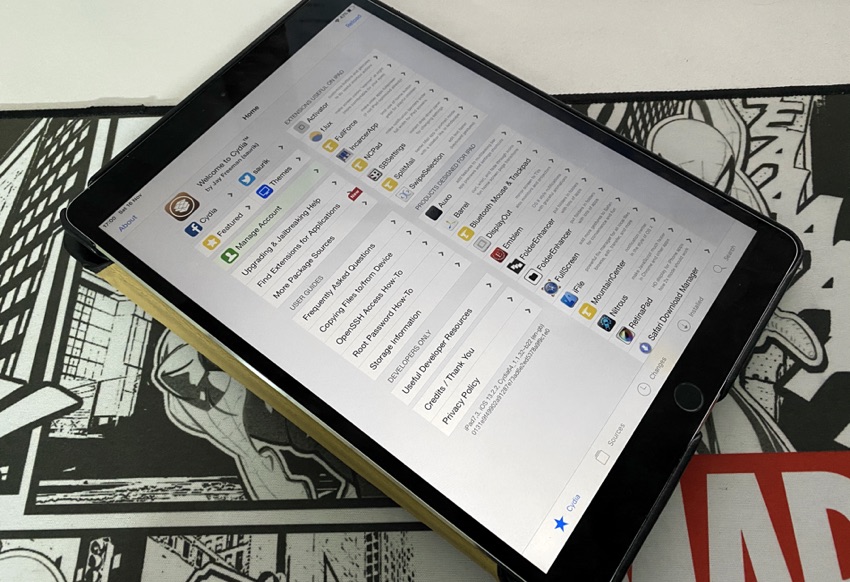 checkra1n jailbreak tool has been out for a week now and has been allowing iOS 13 users to jailbreak their devices for the first time. If you have been trying to jailbreak your iPhone or iPad using this new tool but have not been able to do so successfully, then this solution will help.
Many users have been complaining that their jailbreak failed during the DFU mode stage of the jailbreak as their device would not enter the DFU mode properly. thus preventing them from proceeding with the jailbreak process.
We ran into the same issue with our 10.5-inch iPad Pro, which would enter the recovery mode successfully but got stuck on DFU mode every time.
Now checkra1n's developers have came forward with a fix. The problem was caused when a USB-C to Lightning Cable was used instead of a USB-A to Lightning Cable. When the USB-C cable is used to jailbreak the device, the iPhone or iPad enters in DFU mode but stays there, preventing the user to go through with the jailbreak process.
However the checkra1n DFU mode issue can be easily solved by replacing the USB-C to Lightning cable with a USB-A to Lightning Cable. We tried this solution and as soon as we used a USB-A cable, the device got jailbroken on the very first try.
iPads and older iPhones do not ship with a USB-C to Lightning cable. Only iPhone 11 ship with this device, so if you're using this cable then chances are you either got it in your new iPhone's box or you purchased it directly from Apple so that you can use it with your MacBook. In either case it is recommended that you use the spare USB-A to Lightning cable that you probably have lying around somewhere or borrow one from a friend or family member.
Despite this bug fix it is important to remember that checkra1n jailbreak tool for macOS is still in beta so other bugs can still be expected.
For example, checkra1n developers have publicly stated that they are aware that their tool does not work with iPad 6th generation and they are working on a fix.
checkra1n release for Windows and Linux
Luca Todesco and his team have not released checkra1n for Windows and Linux yet, as the jailbreak tool is only available on macOS. However team checkra1n has stated that they are 'working hard' on Windows and Linux version and will be able to release it 'son' or soon.