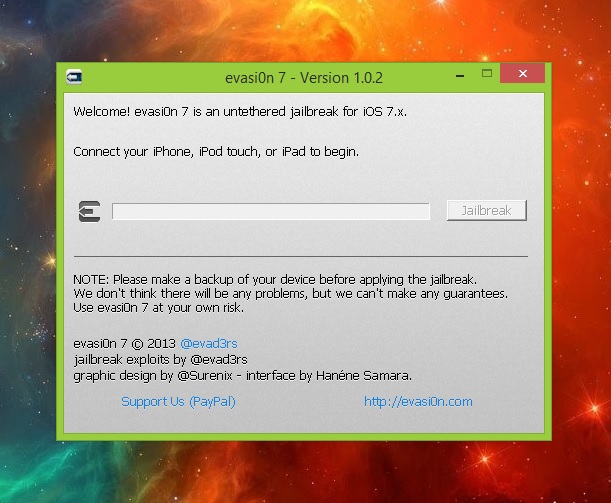 Third release of Evasi0n 7 tool has gone live and is up for grabs right now. The Evasi0n 7 1.0.2 has been released with major bug fixes that were causing issues for many iPad 2 Wi-Fi users. The tool has been updated for both Mac and Windows platforms with fixes to that problem.
The bug in previous versions of Evasi0n was a major one. It caused iPad 2 Wi-Fi model to go into an endless reboot loop right after the Apple logo appeared. This caused frustration among excited jailbreak users who took it to Twitter and other forums to complain about the issue. This fix however would make their lives much easier.
So if you are an iPad 2 user who is facing reboot loop problem then simply use the latest version of Evasi0n 7 to jailbreak your device.
While it is an important update we were hoping that Evasi0n 7 1.0.2 would also include the new Cydia 1.1.9 but that is not the case as users will have to upgrade it through a package separately after jailbreaking their device.
You can find the download links for Evasi0n 7 1.0.2 below for both Mac and Windows editions. We have also updated our download page for jailbreak tools with links to the latest version.