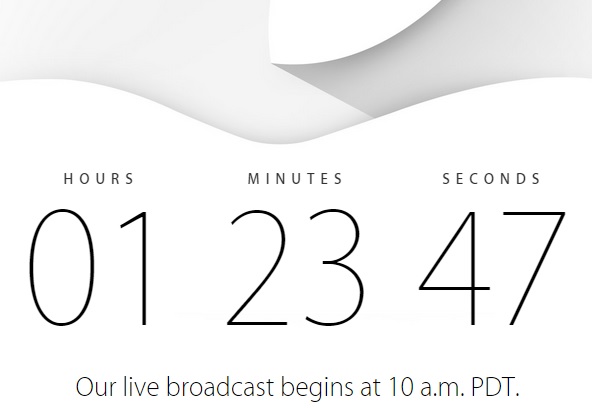 We are moments away from the biggest Apple announcement of the year as the company is ready to take the center stage to announce the completely redesigned iPhone 6. What makes this event even more exciting is that Apple is also expected to launch a completely new wearable device that is commonly dubbed as iWatch. If you are a dedicated Apple fan then its a must for you to follow the announcements as they are made on the stage. For that there are several websites that you can follow, which are providing minute to minute details of what is happening at the Flint Center in Cupertino.
In this post we have highlighted a few websites that allow you to follow the event live and get all the information from the event as it unfolds.
And after you are done following the live blogs/streams don't forget to visit us again as we will have some nice articles waiting for your eyes only. Follow us on Twitter for live updates as well @iOSHacker.