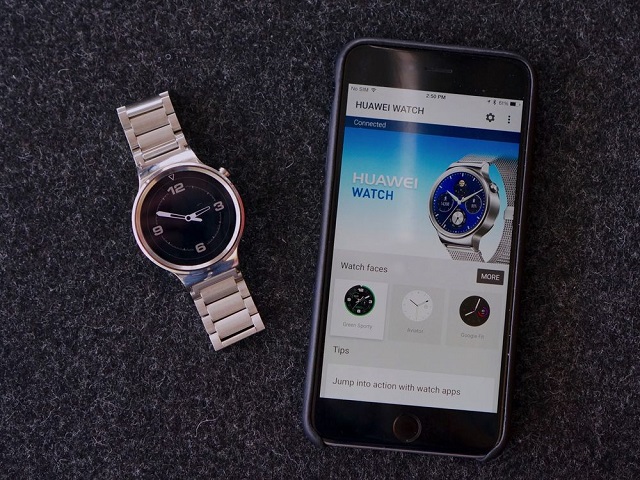 Even though Apple Watch is always going to be the first choice for any iPhone user, it seems like Apple's smartwatch has finally got some real competition when it comes to attracting iOS users. Google has recently made Android Wear, which is its OS equivalent to watchOS compatible with iPhone. This means from now on Android Wear users will be able to pair their watches with an iPhone and receive notifications on it among other things. In addition to that they will also be able to change certain aspects of the wearable gadget using the dedicated Android Wear app for iOS.
The addition of iOS support makes iPhone compatible with many current and all future Wear devices. This means soon iPhone uses will be able to choose from hundreds of smartwatches that are available on the market as opposed to just Apple Watch.
While the addition of iOS support to Android Wear is big news for both platforms and a step certainly in the right direction, there's still a long way ahead. Currently Android Wear offers limited functionality for iPhone users when compared with Apple Watch. Android Wear even offers less features to iPhone users than it does with Android powered devices. This is mostly because of the limitations added on iOS by Apple.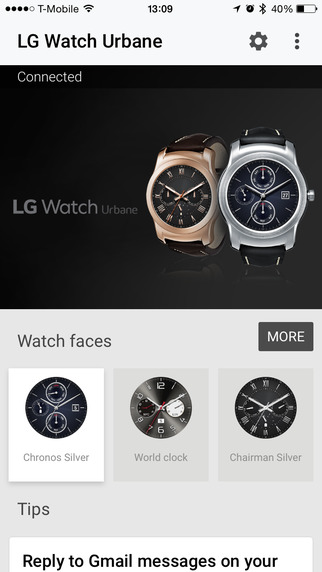 Despite the limitation Android Wear's presence of on the iOS platform is great news for the users who want to have choice. It is also extremely simple to set up and use. To pair a Wear watch with your iPhone, all you need is the official app that is available on the App Store. Then you have to pair the two devices, and perform a few steps to set up basic features and options.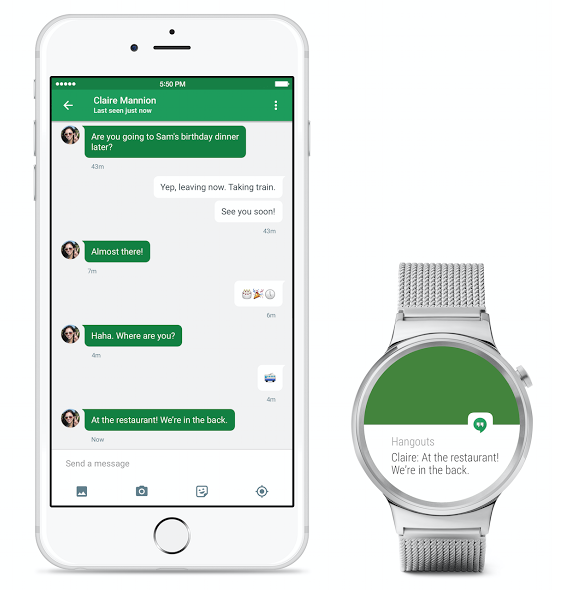 So what exactly can you do with an Android Wear paired with an iPhone? The following bullet points will give you a better idea.
Google Now cards are shown on the Wear Watch.
You can apply watch faces, including the third-party ones using the iOS app.
Your iPhone notifications will be shown on Android Wear.
You can use the native apps included on the watch by default including Weather app, Translation app etc.
Set up reminders with Google Now.
Perform searches using your voice.
Get advanced notifications from some Google apps like Gmail and Calendar.
Use Google Fit in order to track your fitness activities.
If you own an Android Wear watch then you can download the Android Wear app using the link below. It is available for free. (Google Blog/TheVerge)
Disclosure: iOSHacker may receive a commission if you purchase products through our affiliate links. For more visit our privacy policy page.