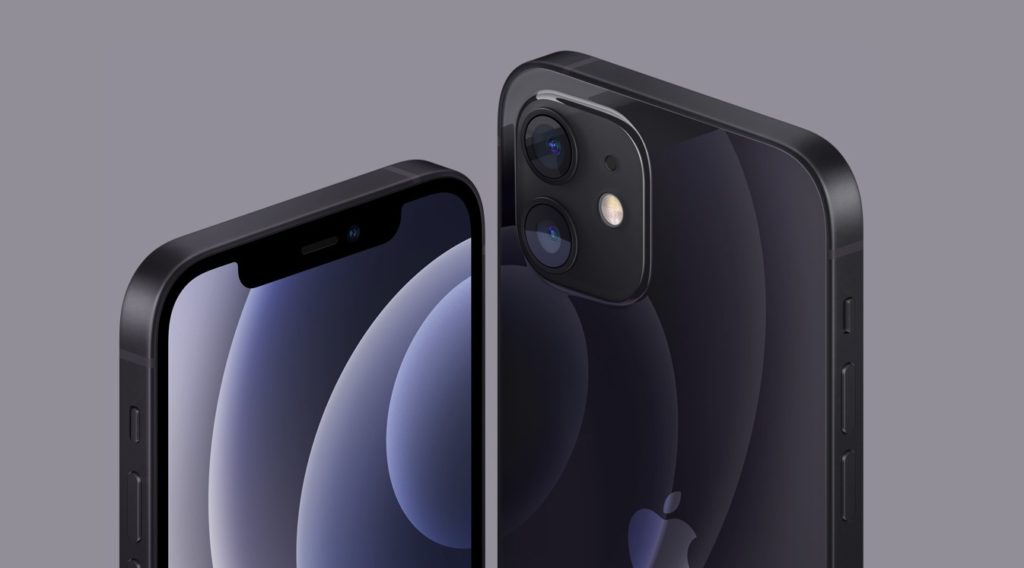 Apple has posted the iPhone 12 Pro and iPhone 12 screen repair costs. The company has also revealed how much it would cost to repair other damages on these devices.
If you are planning on buying the new iPhone 12, then you might want to read this information. Apple has recently posted rates it will be charging to customers for repairing screen damage and the news is not great for buyers of the non-Pro model.
According to Apple it would cost $279 to repair the screen of iPhone 12 that is out of warranty. Interestingly it is the same price that Apple will be charging owners of iPhone 12 Pro, a device that costs $200 more than the iPhone 12. This is probably because iPhone 12 has the same OLED display and Ceramic Shield glass as the Pro models.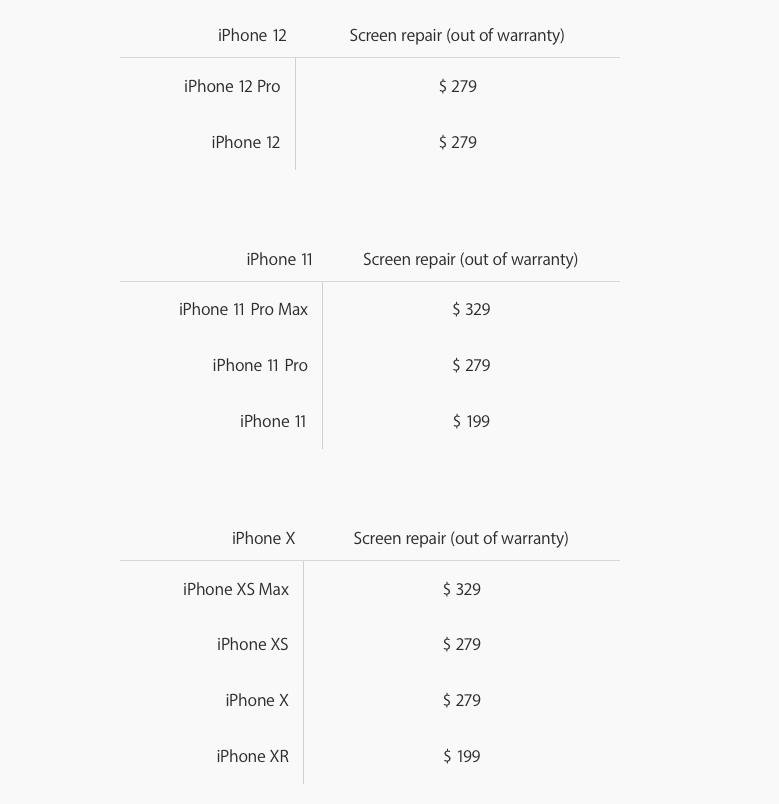 The iPhone 12 screen repair cost at $279 is noticeably higher than last year's iPhone 11, which is also the predecessor of iPhone 12. For iPhone 11, which is equipped with an LCD display, Apple charges $199 for screen repairs that are out of warranty. For iPhone 12 this marks a $80 increase compared to the previous model.
The screen repair price for iPhone 12 Pro is also $279. Interestingly Apple has kept the price of repair for iPhone 12 Pro same as last year's iPhone 11 Pro.
The $279 iPhone 12 screen repair cost applies to iPhone 12 and iPhone 12 Pro only. Apple will announce the screen repair costs for iPhone 12 mini and iPhone 12 Pro Max once those devices are up for sale in November. However from last year's model we know Apple will be charging $329 for repairing iPhone 12 Pro Max.
For iPhone 12 mini, which is the first device to have a smaller 5.4-inch we will have to wait for Apple to announce the final price.
Non-screen repairs also cost more for iPhone 12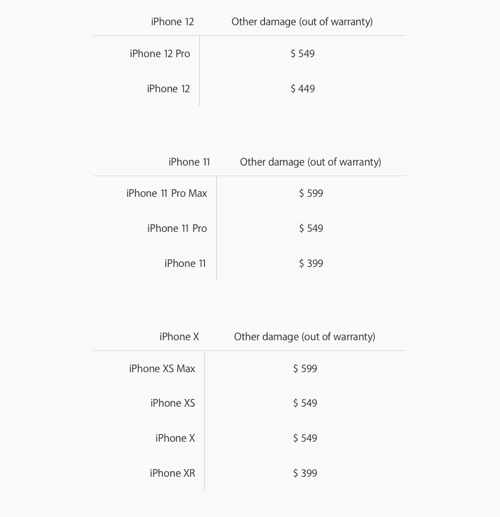 For non-screen repairs dubbed as 'Other Damage' that includes liquid damage among other things, Apple is charging $549 for the iPhone 12 Pro, which is same as iPhone 11 Pro.
For iPhone 12 Apple is charging $449 for 'Other Damage', which is a $50 increase from iPhone 11 for which the company still charges $399.
While the high cost of iPhone 12 screen repairs is a bummer, chances of you requiring one are few than previous year's models.
This year Apple is using a Ceramic Shield coating on its display that according to the company provides 4x better drop performance than the screen found on iPhone 11 lineup. However independent real world durability tests of iPhone 12's screen have yet to be conducted.
If you are looking to get your iPhone 12 or iPhone 12 Pro's screen repaired, then book a Genius Bar appointment by follow our guide.
Source: Apple
Disclosure: iOSHacker may receive a commission if you purchase products through our affiliate links. For more visit our privacy policy page.