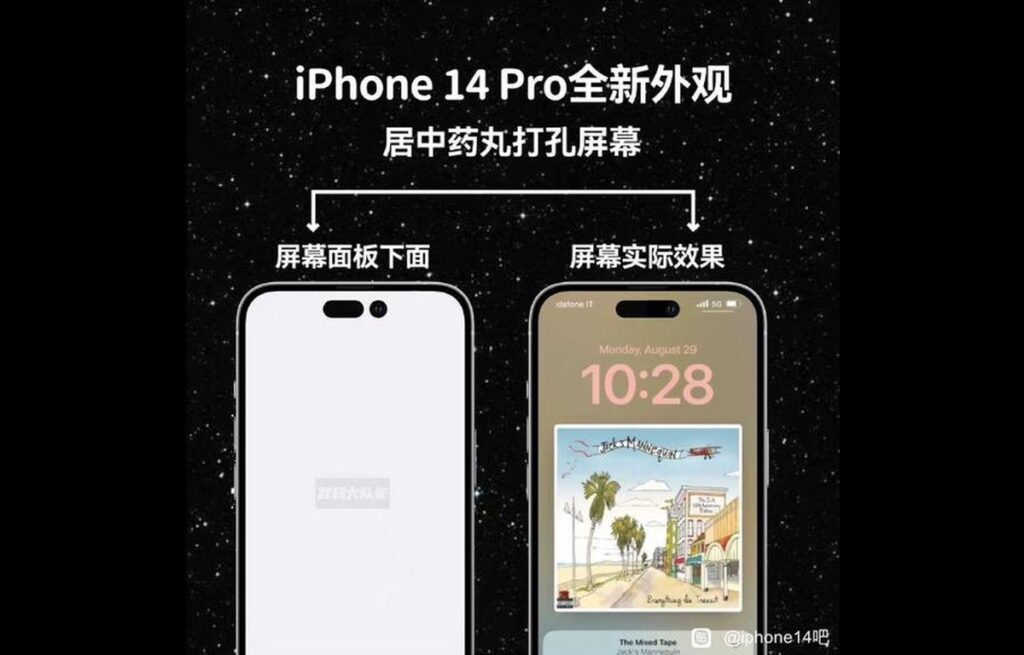 We are just one week away from Apple's Far Out event where the company is expected to announce the new iPhone 14 lineup. As we draw closer to the launch of iPhone's next generation new leaks have surfaced that claim iPhone's new notch will not look like what we have been lead to believe over the past several months.
According to this rumor iPhone 14 Pro will feature a single pill shaped camera cut out instead of featuring two separate 'pill + hole' cut outs.
The device will still have two separate cut outs on its screen however Apple will use software to visually convert these two cut outs into a single pill shaped cut out.
The cut outs will appear as one, as Apple is able to take advantage of iPhone's OLED screen's ability to display true blacks. The screen will simply make the pixels between them black, giving users the illusion that they are looking at a single cut out.
The rumor claiming that iPhone 14 Pro's camera cut out will be a single unit was first reported by MacRumors. Since it was published Bloomberg's Mark Gurman has also confirmed that he also believes this is indeed going to be the case.
According to the report Apple chose to unify the pill + hole design into a single pill shaped cut out in order to get rid of the 'uneven aesthetic'.
Apple is expected to launch the iPhone 14 lineup consisting of 6.1-inch iPhone 14, 6.7-inch iPhone 14 Plus, 6.1-inch iPhone Pro and 6.1-inch iPhone 14 Pro Max on September 7.