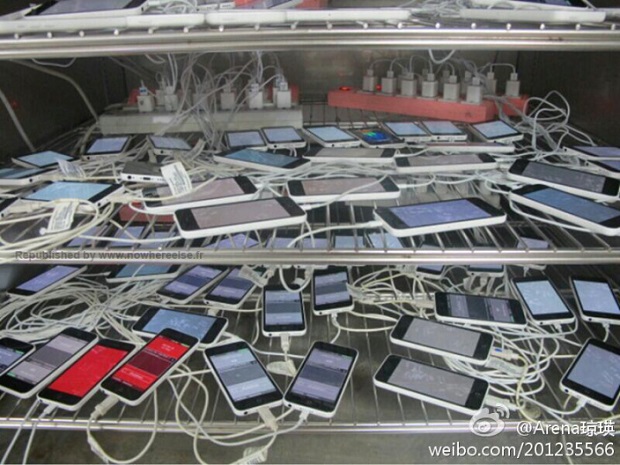 At this point of time we are certain that Apple is indeed going to release the new iPhone 5C, which is going to be a cheaper model of iPhone next month. After a number of leaked parts and reports now we have another interesting leak directly from Pegatron, the company responsible for producing the iPhone 5C for Apple.
The picture was posted by a Pegatron quality control department employee on Chinese social networking website Weibo with the following text
"The low-end iPhone 5C to be launched for Chinese consumers in September doesn't look much different than the Xiaomi Phone 2, right?"
The picture shows a bunch of iPhone 5Cs in the warm-up stage. As noted by Engadget this procedure is done to test the device before it is packed into the box. The devices in this picture look exactly like what we have been hearing about iPhone 5C.
[
SinaWiebo
via
NowWhereElse
via
Engadget
]