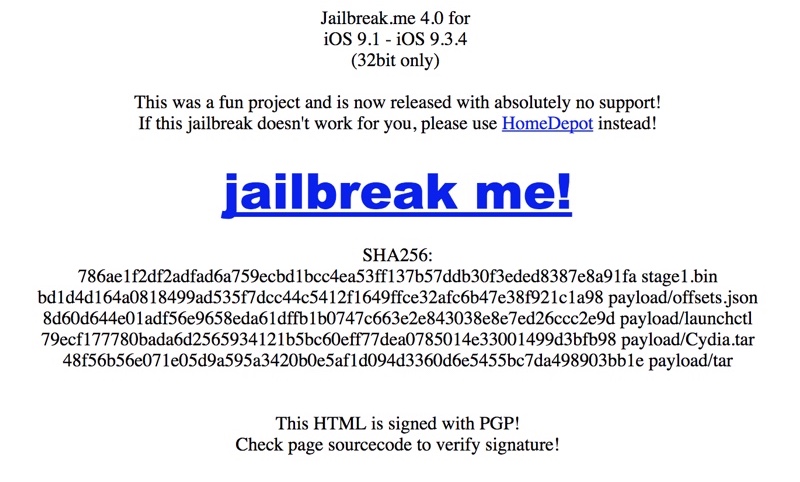 A new online jailbreak tool called JailbreakMe 4.0 has been released by developer @tihmstar, which enables users to jailbreak any 32-bit iPhone, iPad or iPod touch that is running iOS 9.1 or iOS 9.3.4. The best thing about this jailbreak tool is that it does not require a PC. Just like classic JailbreakMe tool, user can simply load up a website in their iPhone or iPad's web browser and 'download' the jailbreak.
Jailbreaking iOS 9.1 – iOS 9.3.4 might not make sense to most of you, and developer tihmstar knows this. In the video description for his JailbreakMe 4.0 tool he notes that it has been a fun project and has no practical use. He has also advised users running legacy iOS versions to only use versions of iOS 9 if they have testing devices, and not run such an old firmware on their daily driver since it is highly hackable.
If you tried JailbreakMe 4.0 tool and ran into problems, its creator says you can use HomeDepot tool instead to jailbreak iOS 9. Unfortunately this jailbreak does not support iOS 9.3.5.
You can visit Jailbreak.Me website in order to use the JailbreakMe 4.0 tool on your iOS 9 powered 32-bit device.