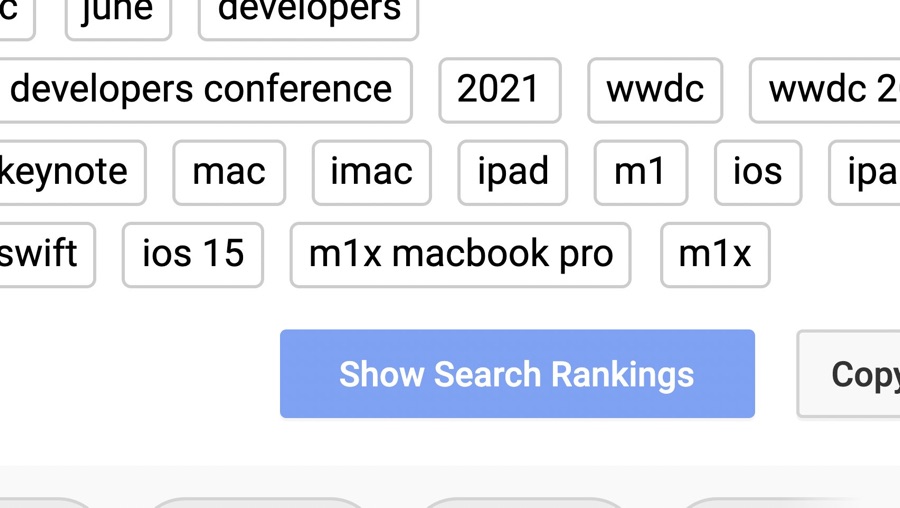 Ever since the release of first M1 chip powered Mac last year, Mac fans have been waiting for Apple to release a MacBook Pro powered by its in-house silicone. There were strong rumors suggesting the Apple Silicone based MacBook Pro would be released at WWDC 21 featuring a new design and a faster successor to the M1 Chip.
As you already know to the disappointment of many Mac fans Apple did not announce the new MacBook Pro at WWDC 21. However it looks like that was not the original plan as Twitter user Max Balzer has discovered a very interesting tag on the WWDC 21 video posted on Apple's YouTube channel.
The WWDC 21 keynote video that we have embedded below has been tagged with 'm1x macbook pro' and 'm1x'. The presence of these tags on the YouTube video is odd, as Apple didn't even mention the MacBook Pro or the M1X chip during the whole event.
For those of you who are not aware YouTube tags are kind of hashtags that allow YouTube creators to make their videos more discoverable by adding relevant tags to them. These tags are not visible on YouTube video playback screen however they can be seen using tools and extensions.
Apple's mention of these tags not only points towards company's plans of announcing MacBook Pro at WWDC but also leak the name of Apple's second generation Silicone that we now know will be called M1X instead of M2.