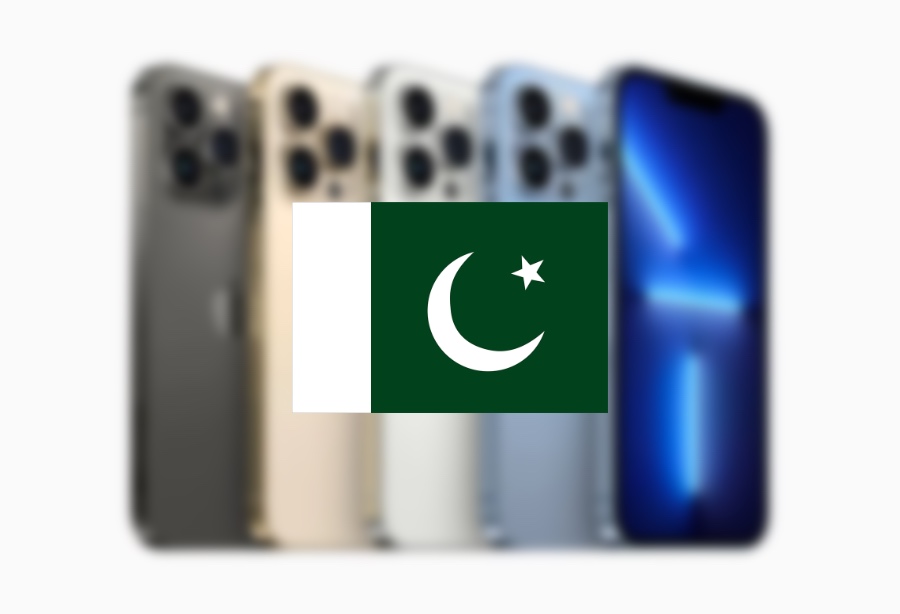 Pakistani businessman Javed Afridi, who is a well known personality in the country has revealed his plans of bringing an iPhone assembly plant in the country of Pakistan.
While replying to a tweet from journalist Shiffa Z. Yousafzai, who asked Afridi to "bring an iPhone assembling plant to Pakistan" Afridi tweeted "Already in touch with @Apple !" tagging company's official Twitter handle.
Afridi has not shared any further information about setting up an iPhone assembly plant in Pakistan nor has he shared how further along his talks are about locally assembling iPhones in his country.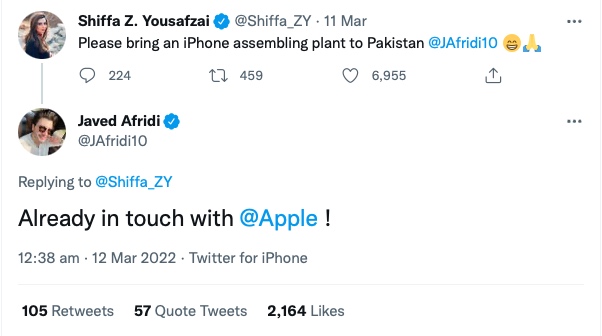 Javed Afridi is a major business figure in Pakistan who runs a number of large businesses. He is the CEO of Haier Home Appliances company, Changhong Ruba and owns Morris Garage Automobile company in Pakistan. Afridi is also known for owning a T20 Cricket Team named Peshawar Zalmi of the Pakistan Super League professional T20 cricket league.
Assembling of iPhone in Pakistan wouldn't be a far-fetched idea for Apple, which already manufacturers iPhones in neighbouring India and does most of its manufacturing in Pakistan's neighbour to the north China.
Locally manufactured iPhones would also come as a big relief for iPhone users in Pakistan, who recently have to deal with heavy tariffs placed by the Government of Pakistan on imported smartphones. Users have to pay as much as $478 tax or 85,600 Pakistani Rupees on an imported iPhone.
Airlink Communication, that officially imports and sells iPhones in the country sells an iPhone 13 Pro Max for around $1,682 (tax included) or 301,000 Pakistani Rupees.
Government of Pakistan has been pushing for the manufacturing of smartphones in the country in a bid to reduce its import bill and job creation. That is the major reason why it has imposed significant import tariffs on smartphones. The government has also created a 'Mobile Device Manufacturing Policy' that talks about its plans of attracting mobile phone manufacturers in Pakistan.
This seems to be working as well since major smartphone manufacturers that includes Samsung, Xiaomi, Oppo and others have already started producing their smartphones locally in Pakistan.
As is the case with many developing countries, Pakistan is not a huge market for Apple. According to figures published by Government of Pakistan just under 135,000 iPhones were imported in 2019. A pretty small piece of the 28.2 million total smartphones imported in the country, majority of which are powered by Android.
While Apple's numbers may not be big enough in the country, the fact that Pakistanis imported over 28 million phones in 2019 alone shows how much growth potential Apple has in the country and it can boost its marketshare with the help of recently announced iPhone SE 3 or perhaps bringing back iPhone SE 2 at the price of $199.
iOSHacker has reached out to Apple for an official comment.
Disclosure: iOSHacker may receive a commission if you purchase products through our affiliate links. For more visit our privacy policy page.