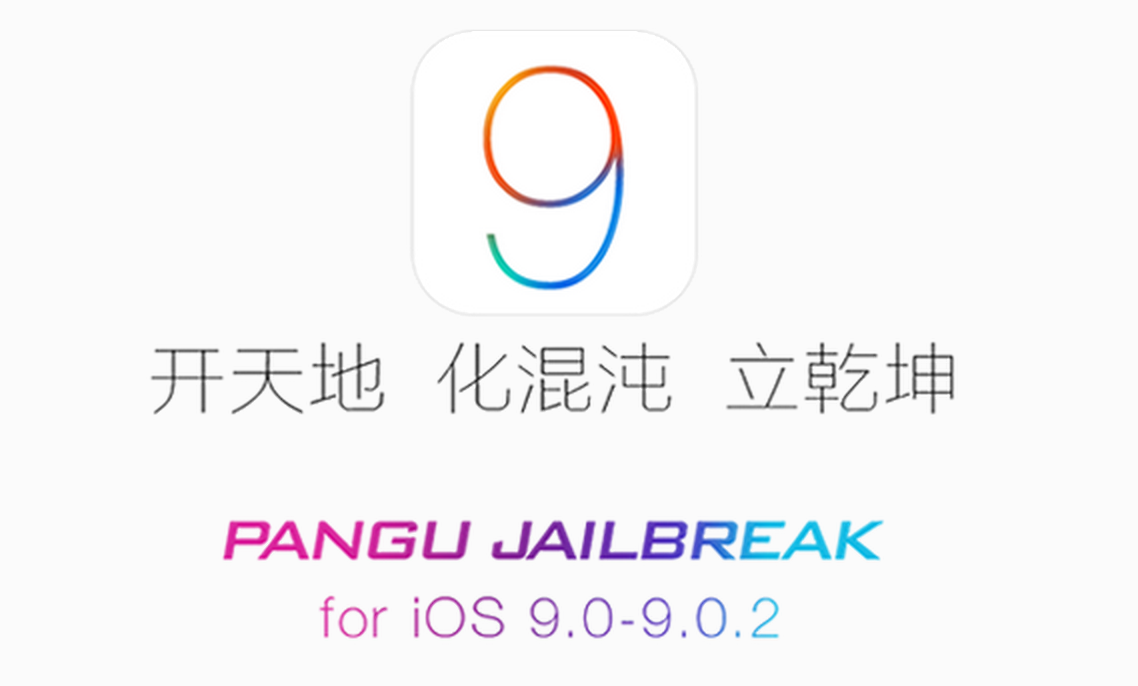 Yes! you read it right. Pangu has just released a new jailbreak tool for iOS 9. This is really a big surprise for jailbreak community as we were expecting a jailbreak after the final release of iOS 9.1. iOS 9.1 is already in beta and the final version is expected to go live at the end of this month. So releasing a jailbreak at this time could give Apple time to patch the exploit in iOS 9.1. But we are sure that the Pangu team is also aware of this fact and they might have another exploit for iOS 9.1 too.
The new tool supports iOS 9.0 through 9.0.2 and is compatible with all the iPhones, iPads and iPods running iOS 9 including the latest iPhone 6s and 6s Plus. We haven't heard any word from Saurik about the compatibility of Cydia with iOS 9, however we are testing the new jailbreak on our devices and will update you soon.
Currently the tool is only available for Windows users. We will be posting a complete how-to guide soon. But if you are feeling adventurous then make sure to backup your iOS device first.
Download Pangu jailbreak tool for iOS 9 from here.
Important: How to jailbreak iOS 9.0 – iOS 9.0.2 with Pangu running on iPhone, iPad or iPod touch (Windows)
Update: Cydia Substrate has been updated to work with iOS 9, but you will have to wait for all your favourite tweaks to support iOS 9.
Stay tuned for more.
Disclosure: iOSHacker may receive a commission if you purchase products through our affiliate links. For more visit our privacy policy page.