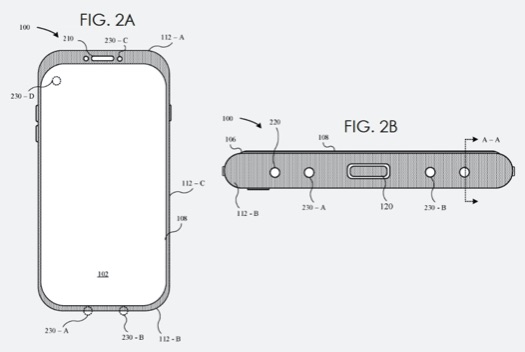 According to an Apple patent application the company could be bringing an Apple Watch like water ejection system to the Apple Watch. If you have an Apple Watch Series 2 or later, then you would know that the Watch is waterproof and can be used for swimming workouts. In order to protect the internal components of the Apple Watch watchOS has a built-in function that expels the water from device's speaker grills by emitting specific sounds and vibrating the device.
If this Apple patent, which was filed in 2019 becomes a reality, then we will get a similar water ejection system on future iPhones, which will let you eject water from the device after you have used it in water, spilled a drink on the device or took it underwater.
The addition of this feature to iPhones will make them even more water resistant and help in protecting the device's speakers from getting water damage. And by ejecting the water after the device has been underwater users can reduce the risk of water entering the device and causing any damage to the internals.
The patent goes in detail on how the system would work on the iPhone, which is very similar to how it works on the Apple Watch. The system will use the speaker and a sensor module with hydrophobic coating to repel water. It will be capable of expelling various kinds of liquids including water, salt water, gases and more. The system will also be able to detect if salt water crystals are present on the acoustic mesh barrier. This will help users who take their iPhone to beaches and surfing.
While there's no information on when Apple plans on using this feature on the iPhone, there are no reports that suggest it will be added to the upcoming iPhone 12.
If you want to add a water ejection feature to your device right now, then we recommend adding the Water Eject Siri Shortcut, which plays a high frequency sound on the speakers that will cause the water in the speaker grills to eject. (via)
Disclosure: iOSHacker may receive a commission if you purchase products through our affiliate links. For more visit our privacy policy page.