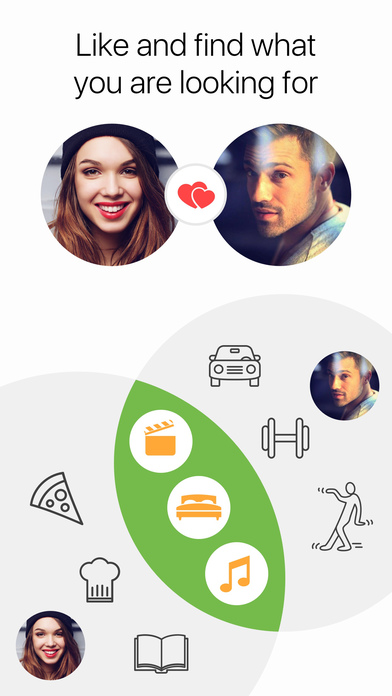 How to make your search for love successful via dating sites? Millions of users want to know the answer to this question. They try to figure out some tips and immerse themselves in psychological science to understand where the main secret is. Internet is full of love coachers' recommendations how to create an attractive profile, what information to provide and how to behave to increase your chances to find the right person. The art of dating singles require some patience and efforts. And if you just spend 15 minutes a day to browse potential partners, that wouldn't be enough to increase your odds.
Actually, staying online is the only key to the successful result. That is the application that users download onto their iPhone that helps to stay connected 24/7 and keep abreast of the latest users joining online dating service. One may not believe that just an application is enough, though the practice shows it does increase chances to find love. And if you still doubt, try to download the Quick Flirt application to see how it works.
QuickFlirt app is a good choice to start your online dating experience. It is easy to search for a match and navigate. It takes 30 sec or less to register and immerse yourself in the world of single man and woman looking for quick flirting, meet-ups or serious relationship. A use of QuickFlirt does not only saves time, but also money. Creating profile as well as downloading application is absolutely free. After signing up newcomers often feel unconfident and do not know what to do. A wink sent to a person you liked is all you need to initiate in a flirting game and mark your presence. Up-to-date chat is here to say 'Hi!' and start conversation. After awhile, new-joined users find themselves advanced members with Quick Flirt app.
Those who may boast a solid experience in online dating will definitely appreciate QuickFlirt app, too. It allows users to find local people who looking for the same thing as you do with the help of smart location-based search. Free chartrooms are here to move from winks to conversation and make your chatting private and interesting. The efficient and easy notification system will not let you stay idle on this dating site. Any time you will be informed of people who suit you best with the help of filters set by you.
QuickFlirt app is an advanced flirting app making your flirt quick, fresh and interesting. It has no unnecessary options that slow the process down and take time without prejudice to the main goal of online dating. QuickFlirt app unites millions of single people, who want to find some fun, flirt, chatting, long-term relations and a potential partner to build family. Nothing related to love is impossible for this excellent mobile dating service. In no time it will bring you bright emotions, positive experience and with minimum efforts.