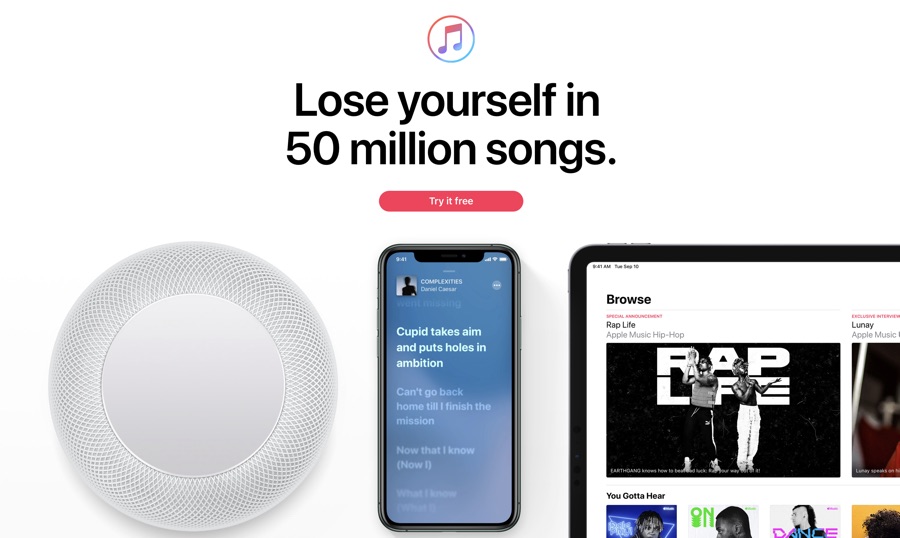 We have heard about Apple's plan about offering its digital services as bundles. These bundles that will include services like iCloud Storage, Apple Music, Apple TV+, Apple News+ and Apple Arcade will make paying for multiple Apple services more affordable.
Today Bloomberg has published a report that claims Apple is going to offer its subscription bundles in October 2020, right around the time it is expected to release the new iPhone 12 devices. The subscription bundles are dubbed as Apple One internally and Bloomberg has offered tentative details about what will be included in various Apple One bundles.
Here are some Apple One subscription bundles that the company is considering, however these might change when final plans are announced.
Tier 1: This basic tier will include Apple Music and Apple TV+ services.
Tier 2: This tier will include Apple Music, Apple TV+ and Apple Arcade.
Tier 3: This tier will include Apple Music, Apple TV+, Apple Arcade, Apple News+ and extra iCloud Storage.
All of bundled tiers are going to cost lower than what users have to pay for these services separately. For example, Apple Music and Apple TV+ costs $9.99 each, totalling $19.98 each month. A bundled tier for these services will cost less, which might entice users who are only paying for one of these services to also add the second one by purchasing a package. The bundles are said to be geared towards families and can offer them monthly savings from $2 up to $5.
Apple is expected to promote the Apple One subscription bundles right within its iOS and Mac devices. The company might take its promotions to the next level by suggesting a bundle to users based on services that they are already subscribed to.
In addition to offering bundled subscriptions for its digital services Apple is also said to be working on virtual fitness classes, which will be accessible through an app on iOS devices including Apple TV. These fitness classes will also be offered on subscription model and will be available on a higher tier of bundles. Apple has codenamed the fitness bundle "Seymour" internally.
Apple also wants to giveaway some of its subscription services with new hardware purchases. For example, it is considering to offer 1-year free Apple Arcade subscription with purchase of a new Apple TV. Apple has already done this before by offering Apple TV+ to all buyers new Apple devices. Apple has also given away Apple TV+ and Apple Music subscription to students buying its hardware.
Disclosure: iOSHacker may receive a commission if you purchase products through our affiliate links. For more visit our privacy policy page.