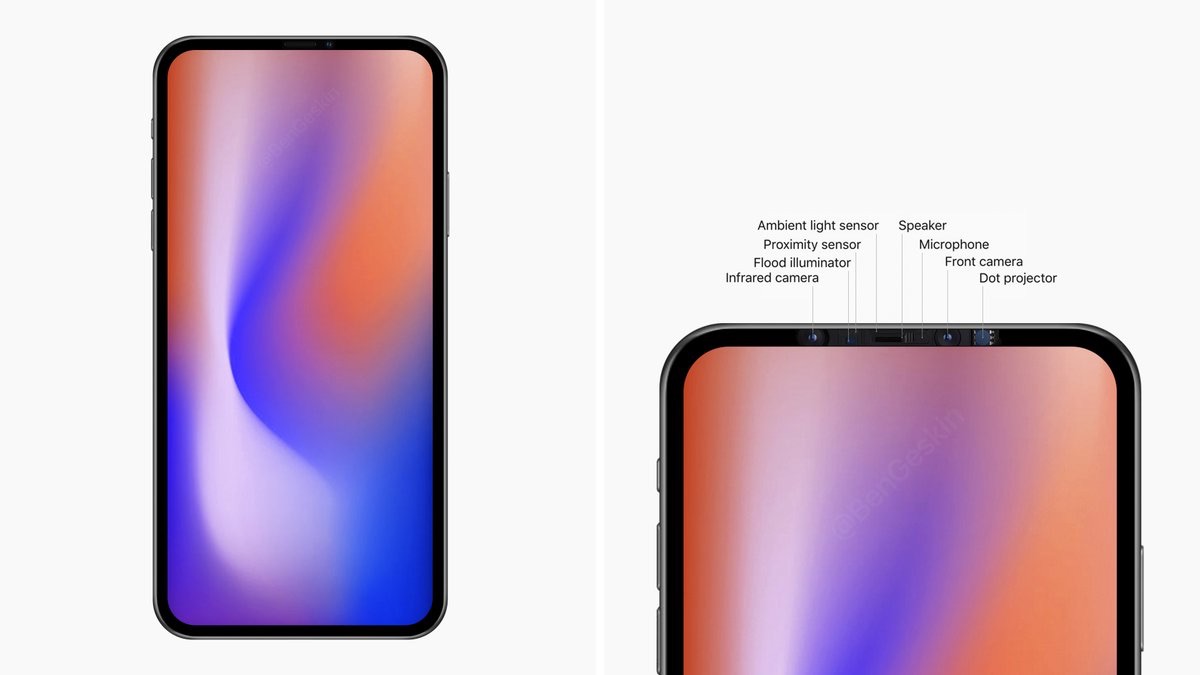 Just yesterday we reported about 2020 iPhones getting an iPhone 4 inspired redesign. While that rumor covered the back and sides of the device, today we have another rumor related to next year's iPhones. According to the designer Ben Geskin Apple is going to release a radically redesigned iPhone 12 lineup that will finally ditch the notch.
According to Geskin, Apple has already prepared prototypes featuring this design for the 6.7-inch model. What makes this design noticeably different from current iPhones is the fact that it does not have a notch on the front to house the notch.
According to this rumor Apple will get rid of the notch and house the TrueDepth camera system that consists of lenses for front camera and Face ID sensors in a very thin top bezel. Geskin has also tweeted renders to showcase how the final look of the device will look like.
Exclusive: One of the 2020 iPhone prototypes has 6.7-inch display with Face ID and TrueDepth camera system housed in the top bezel. pic.twitter.com/sAJE7J12ty

— Ben Geskin (@BenGeskin) September 26, 2019
While this is the first time we are hearing about a notch-less iPhone, we heard about the 6.7-inch iPhone from yesterday's Ming-Chi Kuo post who claimed next generation iPhones will bring back the iPhone 4 like design.
Other expected features of 2020 iPhones include an all-OLED display lineup, 120Hz display, bi-directional wireless charging and more.
Ever since the release of iPhone X the whole smartphone industry ran to include notches to their devices and achieve edge-to-edge display. And then the race to minimize or even eliminate the notch began with some even adding motorized lenses to bring out camera on demand. With 2020 iPhones also getting rid of the notch it would be interesting to see the future of smartphone design and how other manufacturers follow.
We will share more news regarding 2020 iPhone rumors so don't forget to follow us on Twitter.