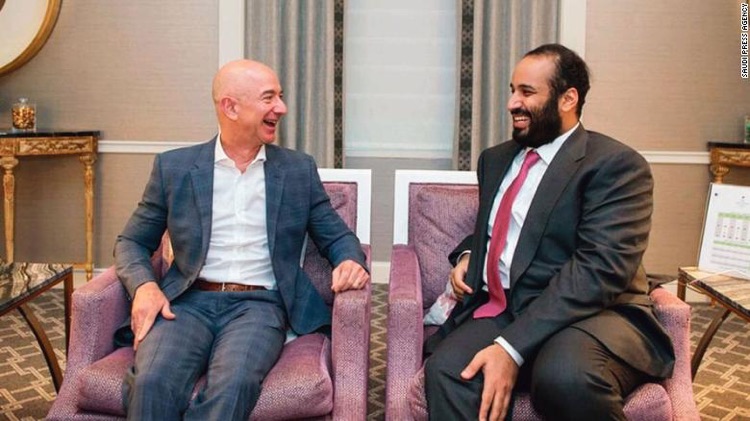 A WhatsApp for iPhone vulnerability was used to target the Amazon founder by none other than the future king of Saudi Arabia. The bizarre news story comes from a report from Guardian, which says Saudi Crown Prince Mohammad Bin Salman was personally involved in the WhatsApp based iPhone X hack and his personal WhatsApp account was used to target Jeff Bezos, who apparently was exchanging 'friendly' messages with the Prince when the attack was carried out.
The hack was carried out in May 2018 using a WhatsApp based exploit in which an infected video was sent from the account of Saudi Crown prince to Jeff Bezos, who is one of the richest men in the world. The video took advantage of a WhatsApp vulnerability and injected Pegasus spyware onto his iPhone.
Once the video was downloaded on Jeff Bezos's WhatsApp account large amounts of private data was then transferred from Amazon co-founder's device to Saudis, who according to the report later leaked the data to the press. The leak has had significant impact on Bezos's personal life as details about his extramarital affair became public and he had to go through a divorce.
While AMI insisted it was tipped offabout the affair by the estranged brother of Bezos's girlfriend, the investigation by the billionaire's own team found with "high confidence" that the Saudis had managed to "access" Bezos's phone and had "gained private information" about him.

Bezos's head of security, Gavin de Becker, wrote in the Daily Beast last March he had provided details of his investigation to law enforcement officials, but did not publicly reveal any information on how the Saudis accessed the phone.
Saudi Arabia has denied any involvement in the hacking of Jeff Bezos's WhatsApp account and leakage of his private information to the press. However Jeff Bezos's own security team, which carried out the investigation into how Bezos's private text messages were leaked to the press insists that it was the video Mohammad Bin Salman sent to the Amazon founder that resulted in leaking of information.
Following the revelation United Nations and US Senator Ron Wyden have called for further investigation into the matter.