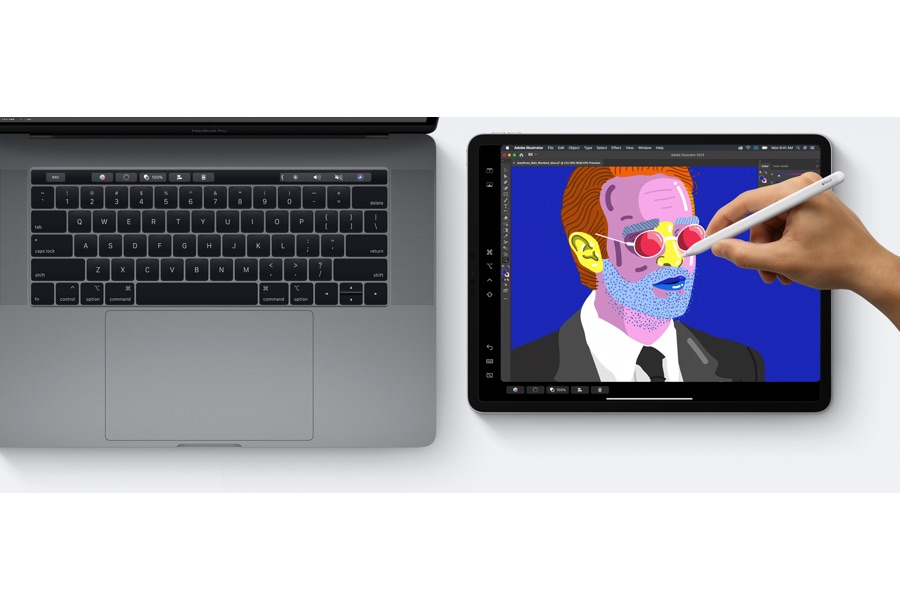 macOS 10.15 Catalina and iPadOS 13 bring the SideCar feature, which allows users to use their iPad as a secondary display for their Mac. The SideCar feature is especially useful for MacBook users, as they can use their iPad as a second display while on the go.
SideCar feature offers users the ability to use iPad as an extended display or use it to mirror their Mac's display. Users can connect their iPad to their Mac and use it as a display both using a wire and wirelessly. Users will be able to wirelessly use SideCar feature as long as both devices remain within 10 meters of each other.
With SideCar feature users will be able to use Apple Pencil with their Mac, as they will be able to draw and write using the Pencil on their iPad's screen and perform actions that they can with a mouse. Users can also take advantage of Apple Pencil to mark up documents on their Mac. Similarly users can draw a sketch on their iPad's touchscreen using Apple Pencil and insert it in their Mac documents.
Another benefit of the SideCar feature is that it brings Touch Bar functionality even on Macs that don't have a Touch Bar. When the screen is being extended using SideCar, macOS will display the Touch Bar for apps that feature Touch Bar support. Users will be able to see the controls at the bottom of their iPad's screen.
Other features of SideCar feature include gesture support, quick access to most commonly used controls through sidebar and more.