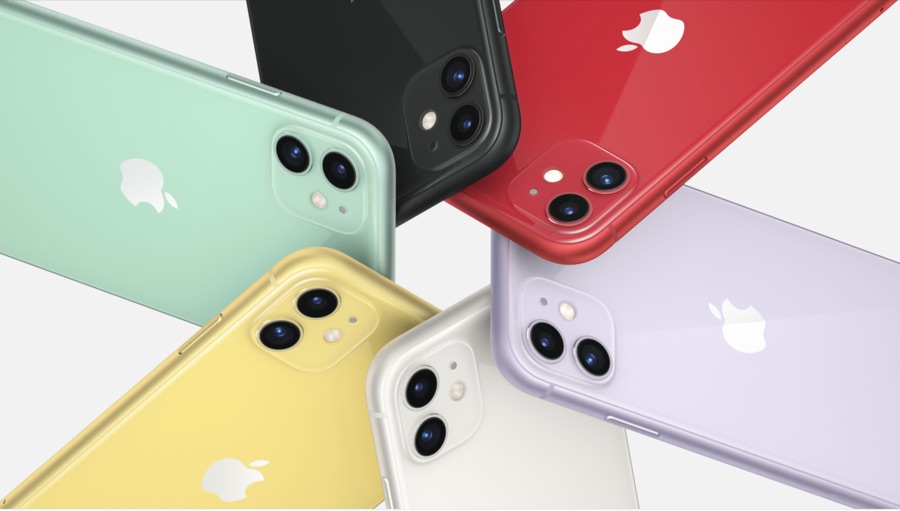 Ever since checkra1n became available to public, those of us with newer iPhones such as iPhone 11 or iPhone XS have been sitting on the fence watching others enjoy the fruits of jailbreak. Now it looks like our time sitting on the sidelines might be coming to an end as iOS hacker iBSparkes has achieved tfp0 on an A13 device running iOS 13.3.
The achievement of tfp0 is a significant development, as it means that the hacker has gained reading and writing privileges on the A13 chip devices. This if you don't know already is a major step in the creation of a jailbreak.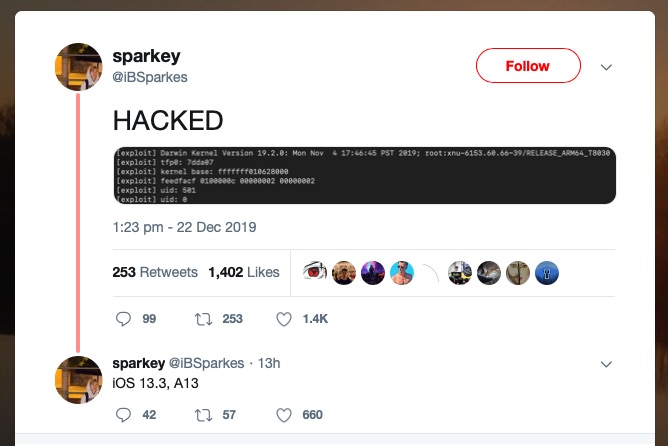 iBSparkes has not specified which A13 device was used to achieve tfp0 access, however as you may already know this particular chip is only found on the latest iPhone 11, iPhone 11 Pro and iPhone 11 Pro Max. In addition to having successful tfp0 access on a latest iPhone, the hacker has also done so on the latest available version of iOS i.e. iOS 13.3.
While all this is super exciting for the owners of newer iPhones, it is important to note that there is still a long way to go before a public jailbreak can be made out of this achievement and made available to everyone. No developer including iBSparkes has announced his intention of working on a iOS 13 jailbreak for A13 devices. While we wait for iOS 13.3 jailbreak to get released, Apple is already beta testing iOS 13.3.1 and there's no word if the same tfp0 access can be achieved on that iOS version.
What should you do?
If you have even the slightest interest in jailbreaking your iPhone 11, iPhone 11 Pro, iPhone 11 Pro Max, iPhone XS, iPhone XS Max or iPhone XR, then we would advise you to install iOS 13.3 update on your device and then stay on this particular version. This will improve your chances of getting your iPhone or iPad jailbroken on iOS 13 when and if it is released for latest devices.
What do you think about this development? Let us know in the comments section below.