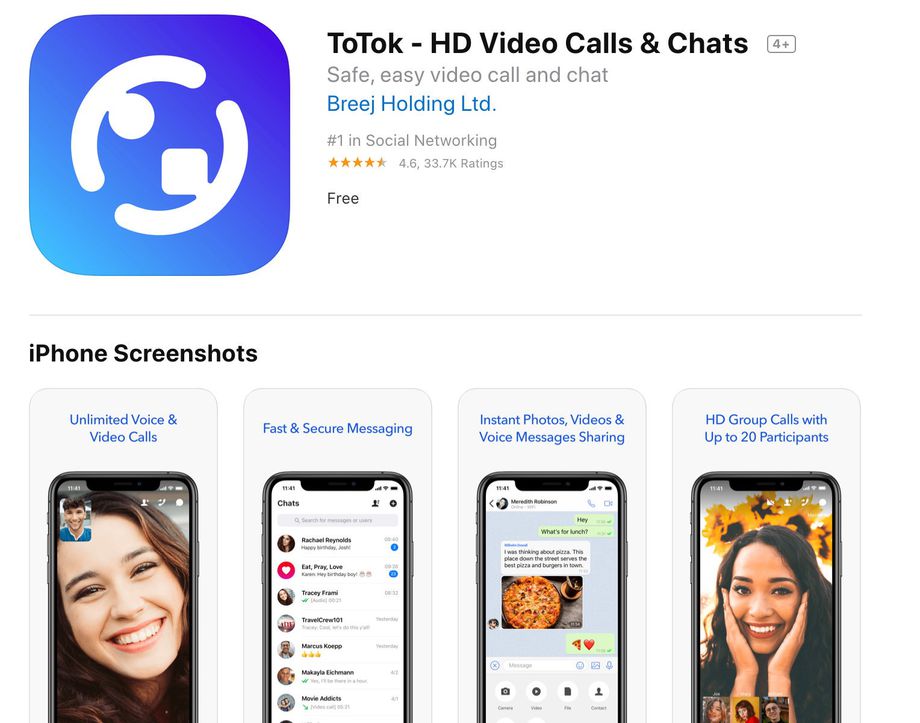 If you have downloaded the popular ToTok messaging app on your iPhone, then now is the time to delete it as soon as possible. According to a report from New York Times the messaging app is actually a spying tool used by UAE's intelligence agencies to spy on its citizens. The revelation comes from New York Times that also cites briefings from US intelligence officials. Apple has since removed the app from its App Store.
ToTok app was launched earlier this year as a way for citizens of UAE to communicate with family and friends. The app became an instant success since popular messaging apps like WhatsApp and Skype are already blocked in the country. While ToTok's hidden purpose was to target UAE users, it also became popular in neighboring Middle Eastern countries as well as in the US, where it rose to become one of the most downloaded social apps last week.
Developed by Abu-Dhabi-based cybersecurity company DarkMatter ToTok app's description claimed the app to be "free and secure" for messaging and calls. However little did the users know the sinister purpose of the app was anything but to provide secure and encrypted conversations to its users.
The app provided users the ability to exchange messages, pictures and videos, which were presumably available to Emirati intelligence for surveillance. The app also required users to share location information for providing weather updates, however we are certain this information too was available to UAE's intelligence agents.
The whole situations seems to appear like an episode of Black Mirror, however this is the world we live in where authoritarian governments set up legitimate looking apps to spy on their citizens without their knowledge. The app where you share intimate details of your life can end up in a government agent's hands without any check and balance.
Sadly users in these countries have little to no choice if they want to use social apps to communicate with their loved ones, since popular options like WhatsApp and Skype, which provide end-to-end encryption for user's chats are banned in these nations. (via)