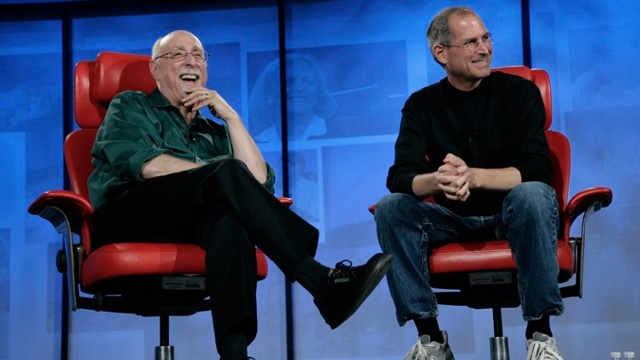 If you are a Steve Jobs fan, then you would know that some of his best interviews are from his appearances at the All Things D Conferences. He started to attend the conferences on the request of now Recode writer Walt Mossberg. The interviews that were taken from 2003 up to 2010 cover Steve's and Apple's journey from a big Music player company that also produces computers to a huge smartphone company that also produces computers, tablets and music players.
Recently all six on stage interviews of Steve Jobs that were conducted by Walt Mossberg and Kara Swisher have been released on iTunes in full length. The playlist also includes a podcast of all the articles published on AllThingsD that reflect the legacy of Steve Jobs. The videos are available in high quality and for free.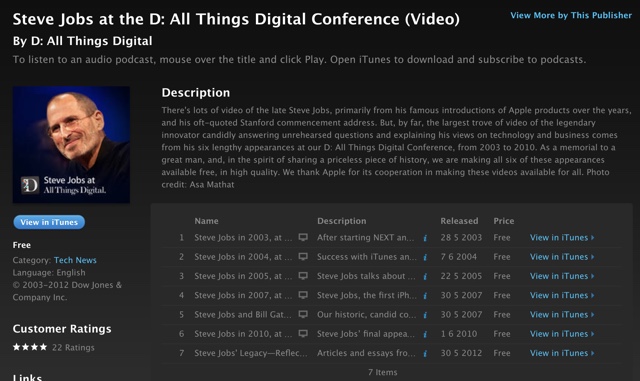 The interviews that cover 8 of Steve's most important years as Apple's CEO not only give us a glimpse at his vision for the company he co-founded more than 40 years ago but also for the whole industry. The 6 interviews also include the 2007 appearance in which two of tech industry's biggest legends Steve Jobs and Bill Gates shared the stage together. These interviews are a must watch for any one who is remotely interested in the field of technology and cares about Apple as a company.
Watch all the free interviews on iTunes at this link.