We are back with our daily roundup of newly released Cydia tweaks and apps. Today's roundup includes free tweaks that were released in Cydia for download. All of these hacks are available for free and support latest version of iOS 7. The list includes Contrast70, Don't Scroll to Top, NoEmojiPaging, NoGrayContrast, and Resume. Read on to learn what these tweaks do and how you can download them on your iPhone, iPad or iPod touch.
Contrast70
Contrast70 does opposite to the NoGrayContrast tweak (mentioned below) and brings the iOS 7.1's UI contrast handling to iOS 7.0. This option reduces the transparency in folders and dock of iOS 7, which supposedly helps in increasing battery life. Contrast70 is available in BigBoss repo of Cydia for free.
Don't Scroll to Top
If you hate convenience and want to get rid of the gesture that lets you jump to the top of the screen by simply tapping on the status bar, then Don't Scroll to Top tweak is the one for you. You can configure the tweak from Settings. It is available for free through BigBoss.
NoEmojiPaging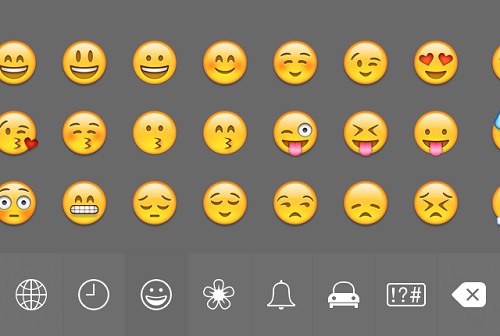 The NoEmojiPaging tweak makes it easier for users to find Emojis from their keyboard by removing the pagination. After installing this hack you will be able to access emoji characters by seamlessly and continuous scrolling around instead of swiping again and again through pages. It makes the process much faster and efficient for the users. NoEmojiPaging tweak is available in Cydia for free.
NoGrayContrast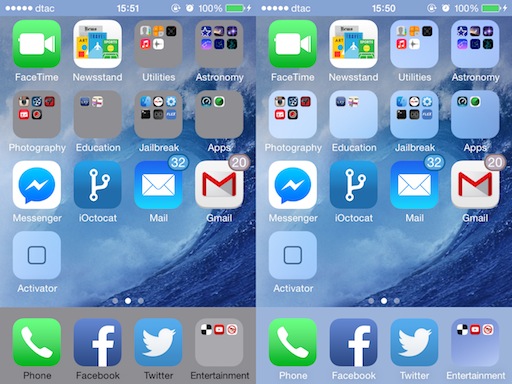 iOS 7.1 brings a feature that reduces the transparency. This feature was introduced to save battery. If you don't like the new look it brings and want an option to revert it then the new NoGrayContrast tweak can help. You can get it for free from BigBoss.
Resume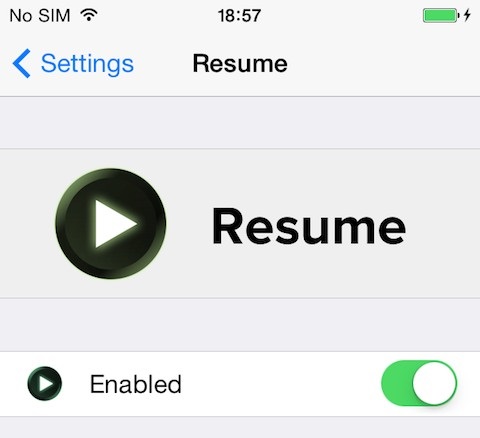 Resume tweak adds a very useful feature to jailbroken iOS devices that makes them capable of resuming a song from the same point it was playing before device was respringed or rebooted. Usually you have to start the music again in such an event. Resume supports the stock Music app as well as third party music applications. It also features experimental support for many other apps as well including Spotify, Pandora, Rdio, Beats Music and more. You can get it from Cydia for free under BigBoss repo.