If you haven't been following Cydia releases over the past few days then you would have missed some really useful tweaks that were released on the jailbreak store during this time. To help you stay on top of Cydia releases and in discovering the new hacks we have created this list of new tweaks you should try. The list includes AlbumShot, Calypso, CCButtonBorder CCBB, GroupIndicator, Heads Up Display Mode and HiddenConvos. Read on to learn what they do.
AlbumShot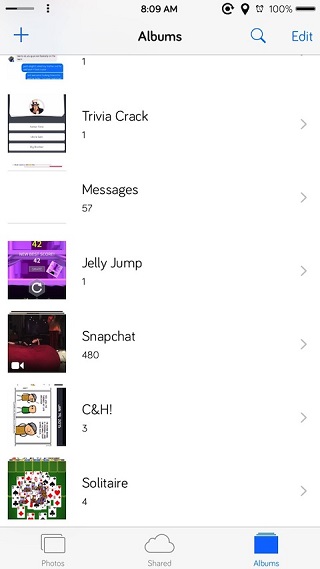 People who take lots of screenshots would know how hard it can be to manage them. The new AlbumShot tweak makes the process much less annoying by putting screenshots in different albums. The tweak creates a new album for each app you take screenshots in and saves all the shots related to that app in that album. This not only makes it easier for you to find them but it also makes your default album less crowded. AlbumShot is available for free in Cydia.
Calypso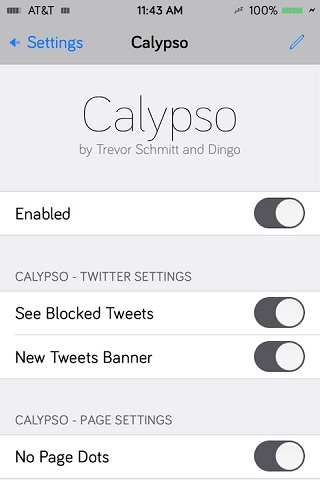 Calypso unlocks many internal iOS 8 settings that Apple does not want you to access. This tweak according to its developer is a "free Springtomize". With Calypso you can hide page dots, disable spotlight search, disable dock rotation on iPad, allow nested folders, disable lockscreen blur and tint and more. You can get Calypso for free from Cydia. It requires iOS 7.1 or above.
CCButtonBorder CCBB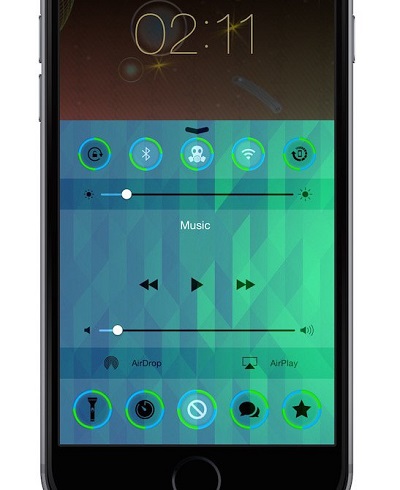 CCButtonBorder CCBB is a Control Center tweak that allows users to change its appearance. With this hack you can change background and color of CC, change shape of buttons, apply themes, add lightbox effect to icon toggles and more. You can get it from Cydia for free as well. It requires iOS 8 or above to work.
GroupIndicator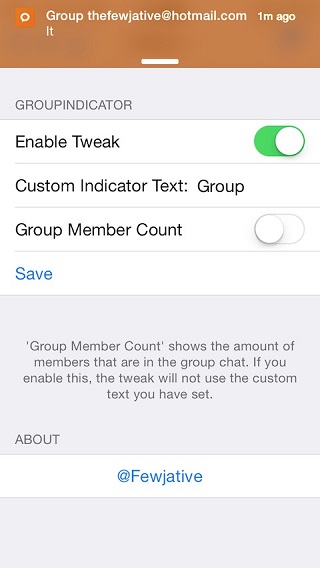 If you are part of many messaging groups and find it hard to distinguish between banner notifications that are from group conversations and normal ones then GroupIndicator is here to help. This tweak lets you choose a custom color for the banner notifications that are related to a group. You can download it for free.
Heads Up Display Mode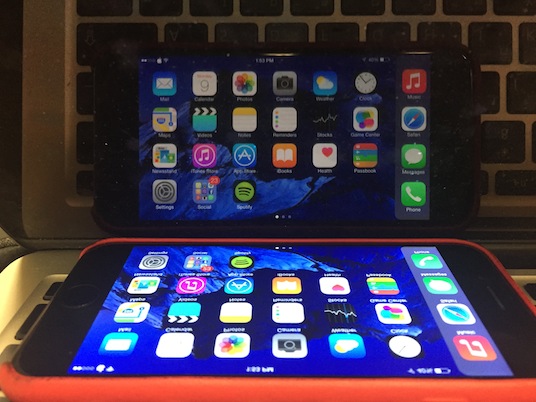 Heads Up Display Mode adds a new mode to your iPhone that makes it easier for you to use it through a mirror image. This tweak is designed for drivers who want to use their iOS device as heads up display while driving. You can get Heads Up Display Mode tweak from Cydia for free.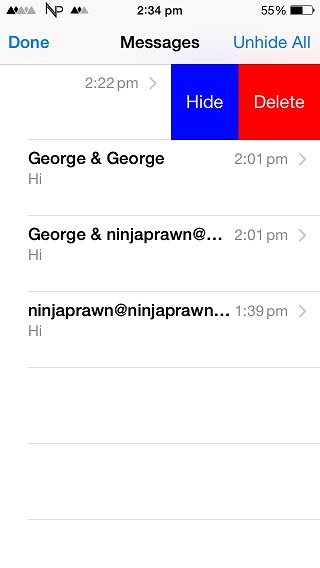 HiddenConvos allows users to hide certain conversations from their Messages app. To hide a conversation all you have to do is slide and tap on the blue 'Hide' button. Then to bring the hidden conversations back you can hit the 'Edit' button and then tap on 'Unhide All'. HiddenConvos is free as well.
Disclosure: iOSHacker may receive a commission if you purchase products through our affiliate links. For more visit our privacy policy page.