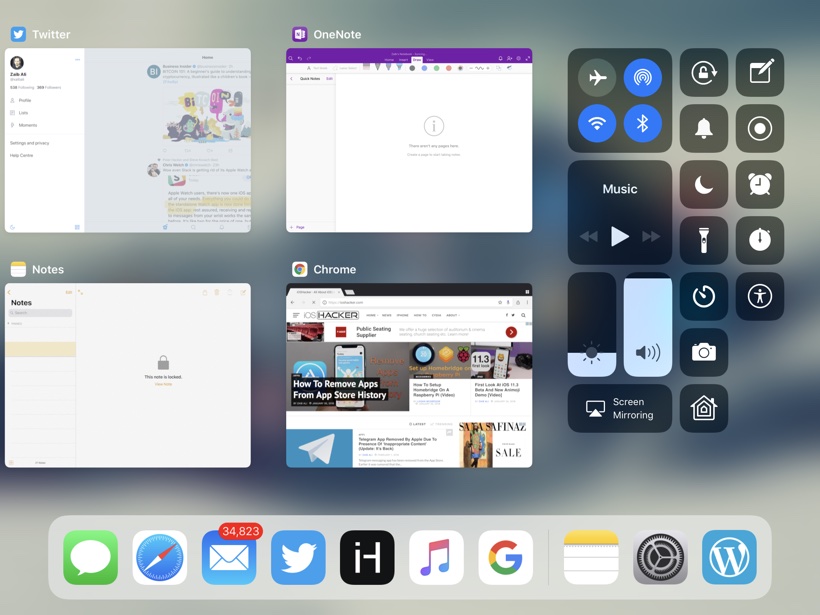 On an iPad running iOS 11 or later you can quickly access the App Switcher by performing a swipe up gesture. While this gesture is simple and easy to perform there are people who don't like it due to the fact that it is not always convenient to access the App Switcher with the swipe up gesture.
This is especially true when you are holding your iPad in such a position that both of your hands are at the top of the tablet. Thankfully there's an alternative, which is arguably easier to perform in certain occasions.
You can quickly access the App Switcher/Control Center screen on an iPad by swiping up with four fingers at the middle part of the screen. This gesture is similar to how you can return to the homescreen by swipeing up with five fingers, the only difference being when you swipe with four fingers you will get access to the App Switcher.
I am sure many of you would be familiar with this iOS 11 gesture already, however I recently discovered it by accident and now I prefer it over the usual swipe up gesture.