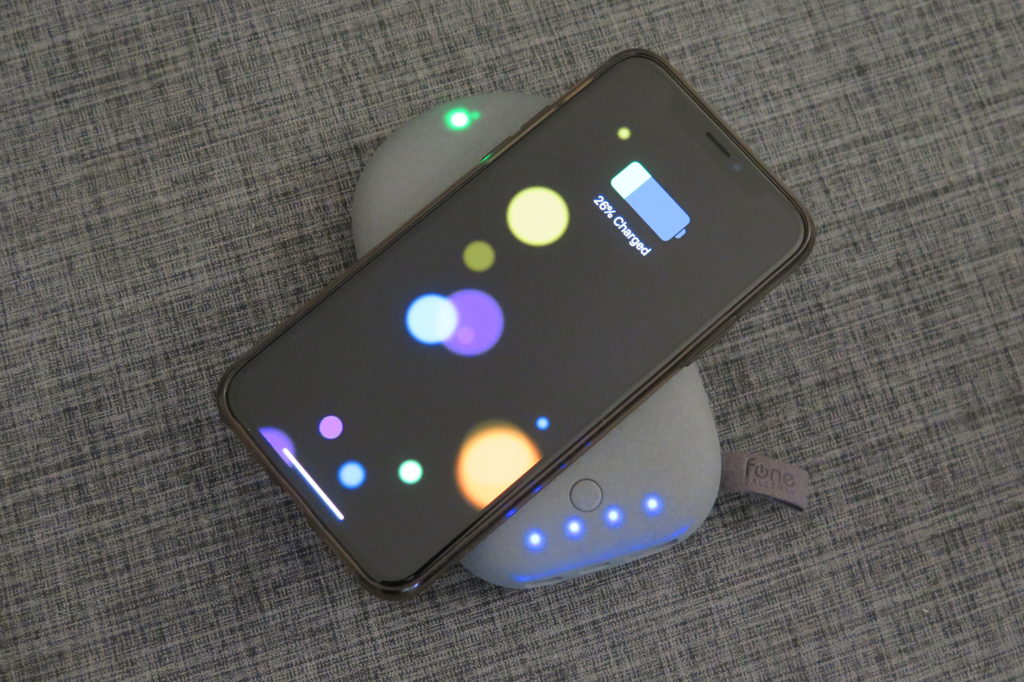 Back when I reviewed the QiStone+ battery bank almost 3 years ago, I enjoyed it. It was a portable battery bank that could be charged wirelessly, as well as charge devices wirelessly. It was pretty neat, but back in 2016, Apple didn't exactly embrace wireless charging. I found it fun to charge my iPhone 7 wirelessly with the iQiMobile adapter, but in the end, I stopped using it. It was too inconvenient to continue pulling out the adapter when I wanted to charge it via a wire.
Fast forward 3 years later, and all of Apple's modern phones feature wireless Qi charging. It's standard on pretty much all premium phones now. When Fonesalesman reached out to me asking if I wanted to test out their QiStone2, I was quite excited. I had upgraded to the iPhone X since my last QiStone review, which features wireless charging built-in. I was already interested, but then I learned that it included USB-C. I was sold.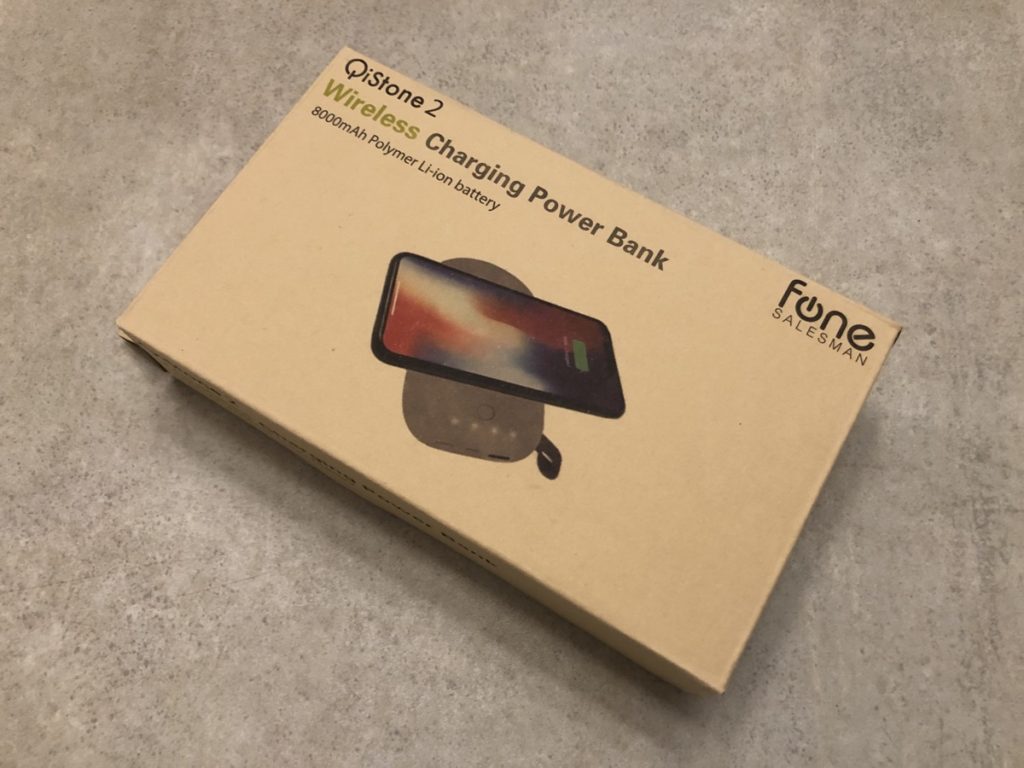 Inside the box for the QiStone2, you'll find the device itself, a Micro USB Cable to charge it, and a user manual. The first striking change about the QiStone2 is the design. Fonesalesman removed the logo from the surface and instead moved it onto a loop, making the stone look a lot cleaner and minimalistic. The LEDs were also moved under the surface, so you can't see them unless they're on. I love the new design, giving it a much more natural look. The only thing that really interrupts the smooth design is the small power button near the bottom. They moved from a capacitive button to a physical one, but overall the QiStone2 looks great in the looks department.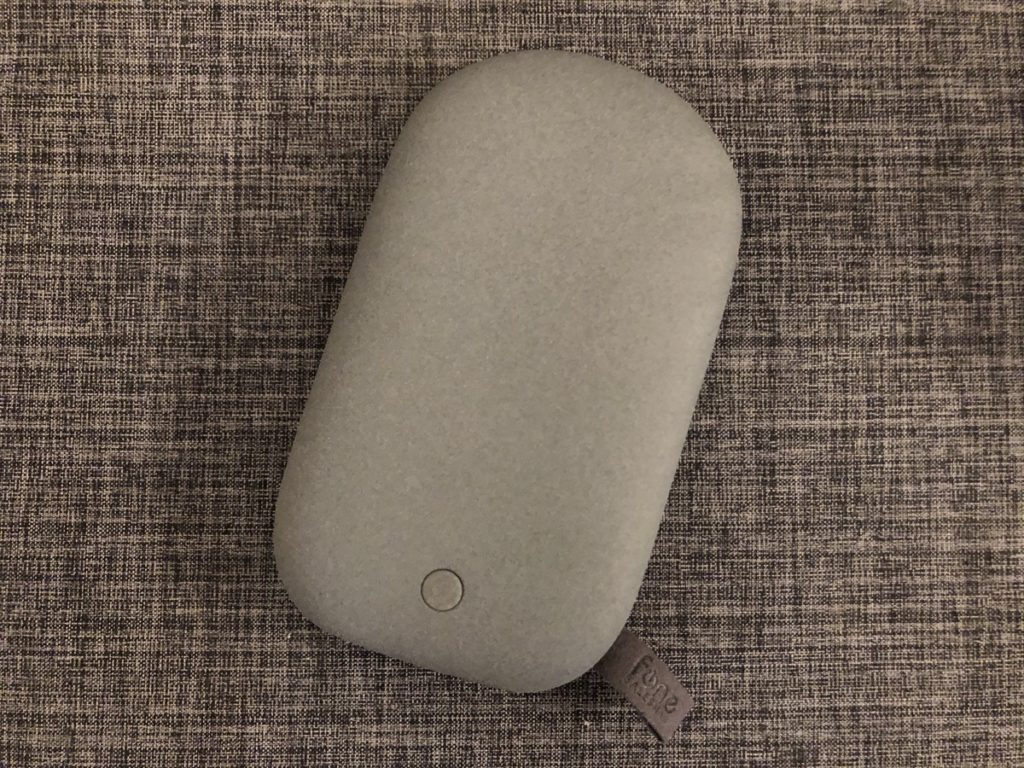 The next thing you'll notice is that it's a bit longer compared to the previous version. This is to accommodate the 8000mAh battery. That's twice the capacity compared to the previous generation! I was surprised by how little size was added considering that the battery size was literally doubled.
For charging the QiStone2, you have two options. You can either charge it via Micro USB, or you can charge it with the new USB-C port. I already use USB-C to charge many of my devices, including my MacBook Pro, iPad Pro, and Nintendo Switch, so the choice was simple for me. The Micro USB port can only be used to charge the battery bank, but the USB-C port supports both input and output, so you can charge a device plugged into the USB-C port.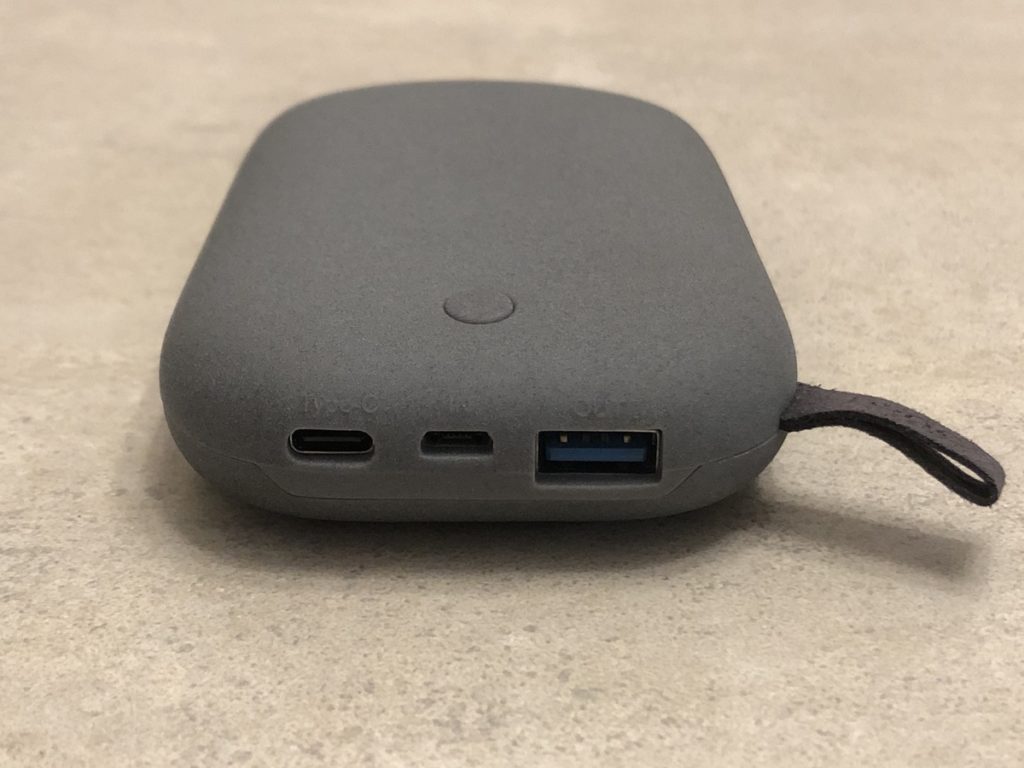 At first, I was a bit annoyed that there was a Micro USB input. I thought it would have been nice to have two USB-C ports. While that would be cool, the port did prove to be useful. I tested the QiStone 2 while I was on vacation, which means I was on the move a lot. At one place that I was staying, I did not have enough USB-C cords. Fortunately, there was a Micro USB cord in the room, so I was still able to charge the QiStone2. So while Micro USB might be on the way out, it is still useful to have.
Along with the USB-C port, you also have a standard USB-A port, where you can charge a variety of different gizmos. And of course, you have probably the biggest selling feature on top: the wireless charger, which lets you wirelessly charge any Qi-enabled device simply by placing it on top. Using these three outputs, you can charge up to 3 devices at the same time!
I used the QiStone2 pretty heavily while on vacation. But with that 8000mAh, I never had any issues with my gadgets dying. It's enough power to charge my iPhone X almost 3 times, or give a full charge on my 11" iPad Pro. My battery demands were no match for the QiStone2. They also decided to get rid of the annoying beeping sound that would play as it was charging, much to my welcome. I used the QiStone2 to charge my devices overnight, and I slept with no disturbances.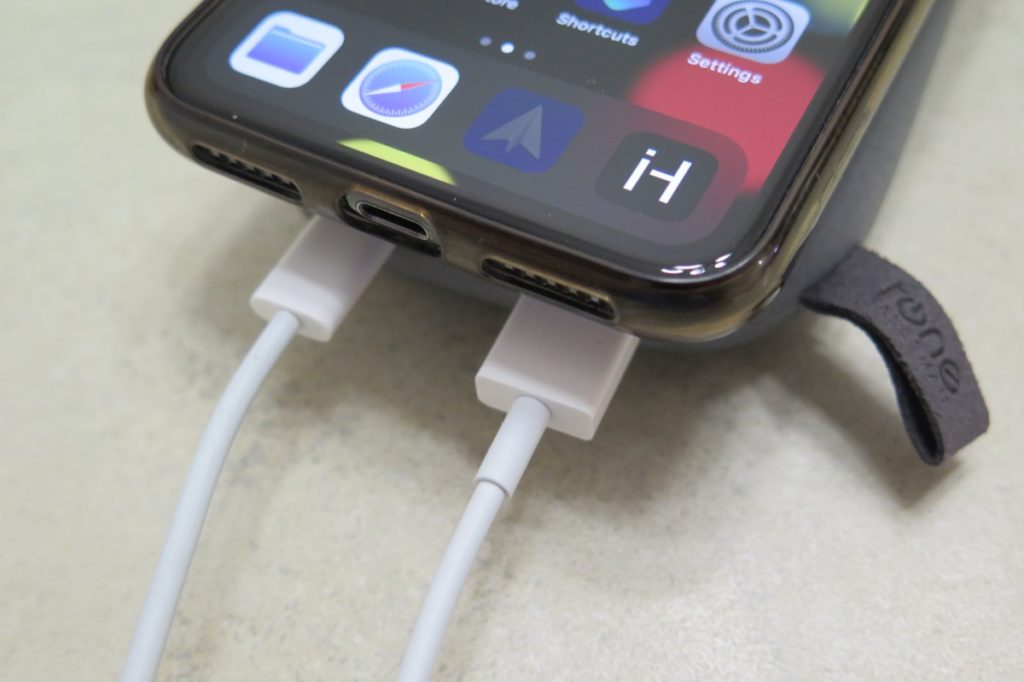 If there's one thing that I was disappointed with, it's the fact that you cannot charge the QiStone2 wirelessly, unlike the previous version. I didn't have a standard Qi Charger back in 2016, but I do now. Sadly, I cannot use it to charge the QiStone2. Doing it wired is your only option. The wirelessly charging is also not the fastest, maxing out at a modest 5W. It's also important to note that while it can charge up to 3 devices simultaneously, it cannot charge wired devices when it's being charged itself.
And then there's the matter of price. For our British friends, the QiStone2 is currently available for £24.99 (about $31 USD) over on Amazon, which is a great price in my opinion. However, the MSRP is $79.99. You can get 8000mAh battery banks for much cheaper. But, if you want an elegant charger with modern features, such as USB-C, Qi Wireless Charging, and a simplistic design, you'll probably be happy with the QiStone2. You can buy it for $79.99 from Fonesalesman's official website.
You can also find it over on Amazon.com. What do you think of the QiStone2? Do you use Qi wireless charging, or do you prefer to stick to wires? Let us know in the comments section down below!