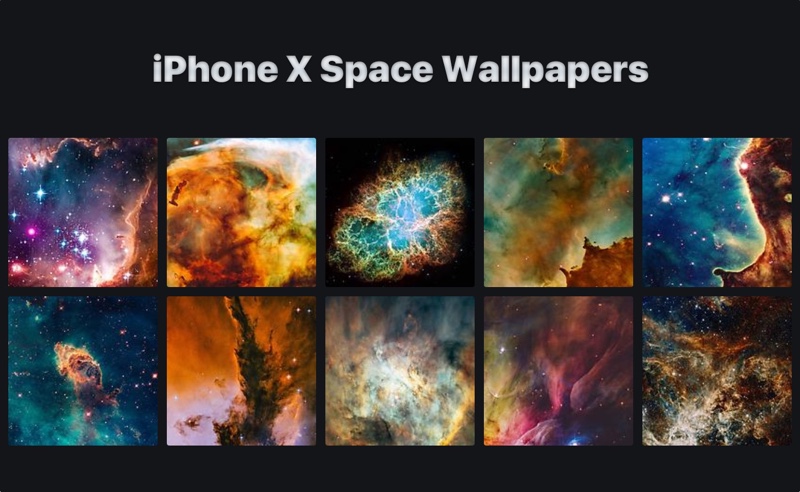 In today's wallpaper post, which is part of our ongoing iPhone Wallpaper Series, we share 10 beautiful Space Wallpapers for iPhone 13. All of these wallpapers have a high resolution making them perfect not only for the iPhone 13, iPhone 11 Pro and iPhone 11 Pro Max but also for iPhone 12, iPhone 11, iPhone XR, iPhone 8, iPhone 8 Plus or earlier models.
Many of these amazing Space Wallpapers for iPhone 13 have been taken from the free Vellum app and are sourced from NASA. These space and galaxy wallpapers look absolutely breathtaking on iPhone 11's edge-to-edge OLED display, taking you to infinity and beyond. I have been using these wallpapers on my iPhone 11 Pro Max and loved them so much that I decided to share them with everyone in this collection.
To download these space and galaxy wallpapers simply tap and hold on the image, save to your iPhone and then apply it as device's wallpaper from the Photos app.
Check out other posts from our iPhone 13 Wallpapers Series here.
Space Wallpapers for iPhone
There you go folks, these are some of the best Space wallpapers for iPhone 11 or earlier models. Do let us know what you think about these awesome Space wallpapers for iPhone in the comments below, and don't forget to check our wallpaper collection for iPhone by going to our dedicated Wallpaper category.