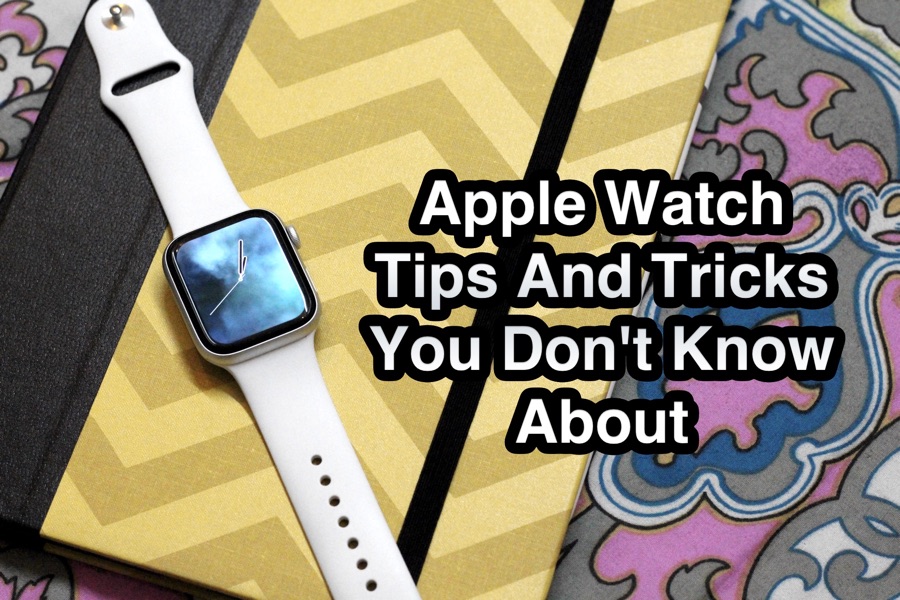 No matter if you are a long time Apple Watch user or have bought your first ever Watch recently, the wearable device never seize to amaze its users. I have been using the Apple Watch since the time the first one came out and every now and then learn about a new feature that I had never previously heard of. For example a few weeks ago I found out that if you force tap inside the Stopwatch app you can switch between different modes.
Since there are many hidden Apple Watch tips and tricks that many of its users are not familiar with, we decided to make a video about them. In the video below we have featured 6 Apple Watch tips and tricks that many users don't know about. Go ahead and watch the video to learn about these watchOS tips and tricks for yourself.
The tips and tricks featured in this video include the follow:
Stopwatch modes: Launch the Stopwatch app and force tap on the screen. You will be able to switch between different stopwatch modes including Analog, Digital, Graph and Hybrid.
Scribble Suggestions: You can autocomplete words while in scribble mode by tapping on the arrow buttons. When you do so, you will get a list of suggestions allowing you to insert the most suitable word.
Flashlight while ping: From Control Center you can tap on the locate iPhone button to ping your iPhone. However if you press and hold the same button your iPhone will not only ring but also flash its LED light. This is super useful when you are in dark and loud environments.
Unlock Mac with Watch: You can quickly unlock your Mac by authenticating with your Apple Watch. Just turn on the feature by going to System Prefernces > Security & Privacy. Watch needs to have passcode lock turned on and unlocked for this to work.
Notification Center and Control Center within apps: You can access both these watchOS sections within apps by tapping and hold on top part of the screen for Notification Center and bottom part for Control Center.
See Activity Goals for past months: On the iOS Activity app you can see your Activity goals for past many months by accessing the History tab's Calendar screen and swiping right. When you do so you will see the goal for the on-screen week and percentage of increase or decrease in your goal.