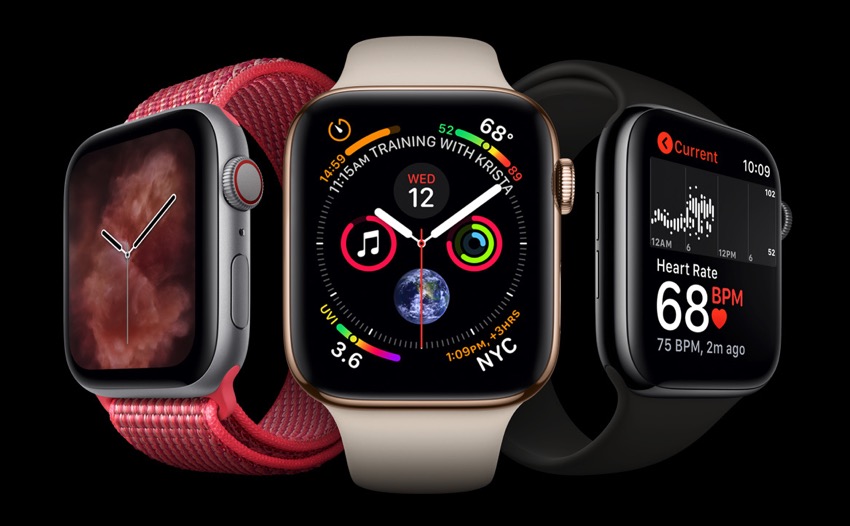 Sleep tracking is one of the biggest features that has been missing from the Apple Watch. However today 9to5Mac is reporting that Apple is finally going to bring this missing feature to the Apple Watch. According to their report Apple will announce the feature at its September 10 iPhone event.
The new sleep tracking feature of the Apple Watch is codenamed Buritto internally while the public name of the feature is going to be 'Time in Bed tracking'. The data collected through the Time in Bed tracking feature will be integrated in the Health app. In addition to this Apple is also going to launch a new Sleep app for the Apple Watch. The sleep tracking feature takes advantage of multiple sensors and inputs such as movement, heart rate and noises to determine user's quality of sleep.
Those who own multiple Apple Watches will even be able to set a designated Apple Watch for sleeping, which makes sense since you have to take off and recharge your Apple Watch at some point during the day.
Apple has also developed a new battery feature that will remind users who use the sleep tracking feature to recharge their Apple Watch before its time to sleep, so they can wear the Watch during their bed time without any issues.
9to5Mac talks about additional features that will be available to the users.
When wearing the Watch during bedtime, if the user wakes up and starts their day before their alarm goes off, it will automatically turn off the alarm. The alarm will also play only on Apple Watch, using the iPhone as a backup. There will also be an option to use a silent alarm that only vibrates the Apple Watch. The new bedtime system will enable Do Not Disturb automatically when the user goes to bed. There will also be a new complication available for sleep tracking.
This is an intelligent feature that will eliminate the need for the user to manually tell the Watch that he or she is awake. Another cool feature that Apple is adding to the Watch will allow users to have customized alarms, so users can have alarms that only ring or vibrate on the Apple Watch while using iPhone as a backup.
The report has revealed many features that are going to be added to watchOS, however it fails to mention whether the new sleep tracking will be limited based on hardware, or will be available to all users via a software update. Although there is mention of the fact that it does not require any additional hardware. But still we cannot be so sure since Apple has kept new features limited to newer models in order to entice users for an upgrade.
Disclosure: iOSHacker may receive a commission if you purchase products through our affiliate links. For more visit our privacy policy page.