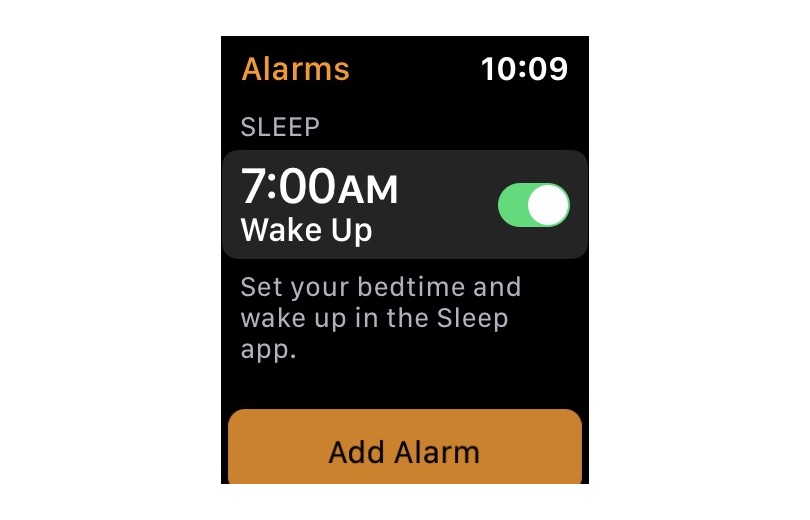 Before Apple took the stage on September 10 and announced Apple Watch Series 5, there were rumors that this particular model of the Watch will finally bring the Sleep tracking feature to watchOS. However all hopes were lost when Apple announced the new Series 5 without this missing feature.
Now it looks like Apple is indeed working on a Sleep feature and might add it through a software update in the near future. As discovered by a MacRumors reader references to the unannounced Sleep feature were surprisingly mentioned in Apple's publicly available Alarm app listing on the App Store of all places. There is a screenshot for stock Alarm app's App Store listing that clearly points towards a Sleep app, which as of now does not exist officially.
Here's what the screenshot reads "Set your bedtime and wake up in the Sleep app." Currently there's no Apple made 'Sleep app' for the Apple Watch or the iPhone, which suggests the screenshot was posted prematurely.
According to the previous rumors the Sleep app and the 'Time in Bed tracking' feature will allow Apple Watch users to track their sleeping patterns among offering other sleep and alarm related features.
Apple is expected to hold another media event in October where it is expected to announce new MacBooks, iPads and other products. We suspect that there will be a mention of this new Sleep tracking functionality of the Apple Watch.