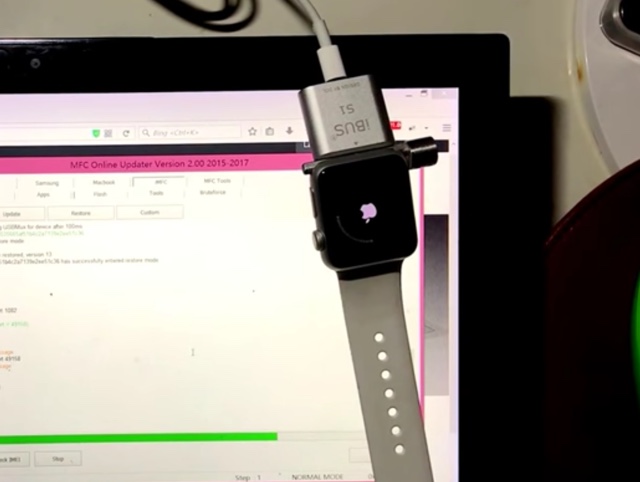 The new iBus accessory is capable of restoring watchOS on an Apple Watch. The tool connects to the Watch via hidden maintenance port. Last year, I was beta testing the watchOS 3 and pretty much enjoying the new features the developer beta had to offer. However the things went downhill from there, when my Watch entered an endless bootloop. At first I thought a simple restore to current publicly version would solve the issue, until I realized that you can't actually reinstall watchOS on your Apple Watch since it does not come with a sync cable.
The only solution was to take my Watch to the Apple Store, which took 2 weeks after which they gave me a replacement unit.
Although watchOS bootloops are not that common and if they occur you can always go to your nearest Apple Store. But what if you don't live near an Apple Store or worse there's no Apple Store in the country you are living in. In situations like these the new iBus Data Cable Adapter might be able to help. With this $90 accessory by MFC you can restore watchOS on Apple Watch Series 1. Sadly the original Apple Watch and the Apple Watch Series 2 are not supported, at least for now.
The iBus Data Cable Adapter by MFC takes advantage of the hidden maintenance I/O port. This is the same port Apple uses to restore firmware when servicing Apple Watches. In fact a similar repair accessory that connects to the maintenance port used by Apple was revealed last year.
iBus Data Cable Adapter is available for purchase at a price of $90. While the price is a bit high it might be worth it for someone who has a dead Apple Watch Series 1 lying around. Buy iBus. [9to5Mac]