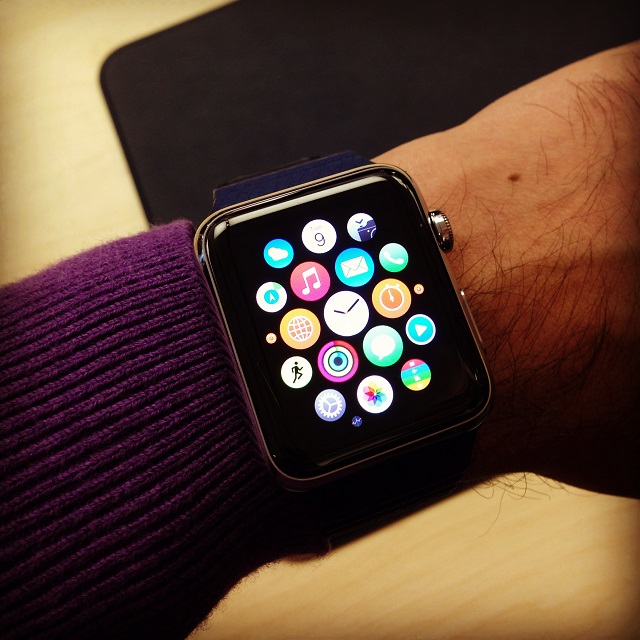 Yes, we are aware of the fact that the headline above sounds a little ridiculous to say the least. Perhaps more ridiculous would be the scene in which you are trying to use the Apple Watch with your nose. However when you think about the practicality of the situation, things do start to make sense. Imagine you are carrying groceries in both of your hands and suddenly your watch starts vibrating. Or when you are cooking and can't really touch the device with your hands without making the screen dirty. In situations like these you can just dismiss a notification or turn off the alarm with your nose.
Apparently the idea of 'nose touching' isn't as outrageous as one might think. Many users on the Internet have admitted that they have occasionally used their nose to use their Apple Watch, when they were unable to use it with their hands. Since our nose is pointy and we can see the Watch's screen when we are doing something using this part of our body, we are able to perform a task with more efficiency compared to any other part of our body (apart from our hands of course). You can also use your chin to quickly dismiss a notification, but this part of your face won't be able to offer the level of precision a nose can.
In addition to situations when your hands are unavailable, this method can also be useful for users who live in areas that have low temperatures during the winters. Since using a smartwatch can be hard when wearing gloves and jackets, you can dismiss a notification on your watch using the nose, without taking off your gloves. Convenient isn't it?
[
WSJ
]
Disclosure: iOSHacker may receive a commission if you purchase products through our affiliate links. For more visit our privacy policy page.