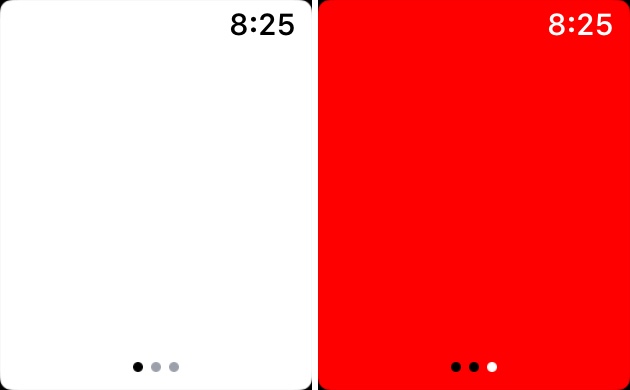 If you swipe up to access the Control Center on your watch OS 4 powered Apple Watch, you will notice there's a new button on it. This button as its torch like glyph would suggest allows users to turn on the flashlight feature of their Watch. Unlike the iPhones and iPads that have a camera flashlight to take advantage of, screen becomes the flashlight on the Apple Watch.
As soon as you tap on the flashlight button from watchOS 4 Control Center the screen becomes white, however it is still dim. The magic happens when you turn your wrist away and suddenly the screen runs in its full brightness. The light coming out of the screen is surprisingly dark and enough for situations like when you suddenly end up in a dark room and have to look for the light switch or if you threw something in a dark street and want to look for it. For more intense situations you might want to take your iPhone out of the pocket.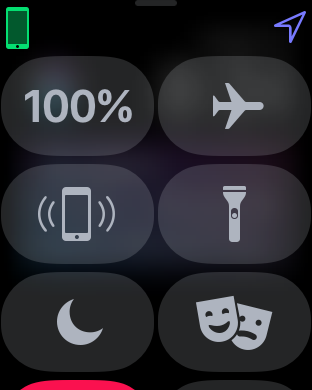 While the white color is default and most useful, you can also swipe on the flashlight screen to access blinking white flashlight screen. With another swipe you get access to the red light screen. Both red and blinking white lights can be used in case of emergency. To dismiss flashlight you have to swipe down.
While the flashlight feature is available on all Watch models including Apple Watch Series 0, Series 1, Series 2 and Series 3 it should work the best on the later two models. This is because Apple started shipping Series 2 and later with a better screen that is brighter than the previous generation.