In this article you will find 6 best external SSD drives for iPad Pro and Mac. You can use these external SSDs with your iPad Pro and use them to copy, transfer and backup your iPad or Mac data to them.
With the addition of a USB-C port on the iPad Pro, iPadOS users are now able to attach external SSD drives to their tablets.
Once connected the SSD drive shows up in iPad's Files app, where users can view the files stored on the SSD, copy its content to their iPad as well as copy iPad's content to the SSD.
Using an SSD with iPad Pro you can share large files to and from your iPad with ease, and take advantage of fast speeds offered by SSDs to move your data from iPad to your computer.
In this article we have showcased 6 of the best external SSD Drives that work great with the iPad Pro and Mac.
Since all of these external SSD drives offer USB-C based connections, you will need a Lightning to USB-C Adapter in order to connect these SSD to an iPad, iPad Air, iPad mini or iPhone.
Best External SSD Drives For iPad Pro or Mac (List)
1. Samsung T5 Portable SSD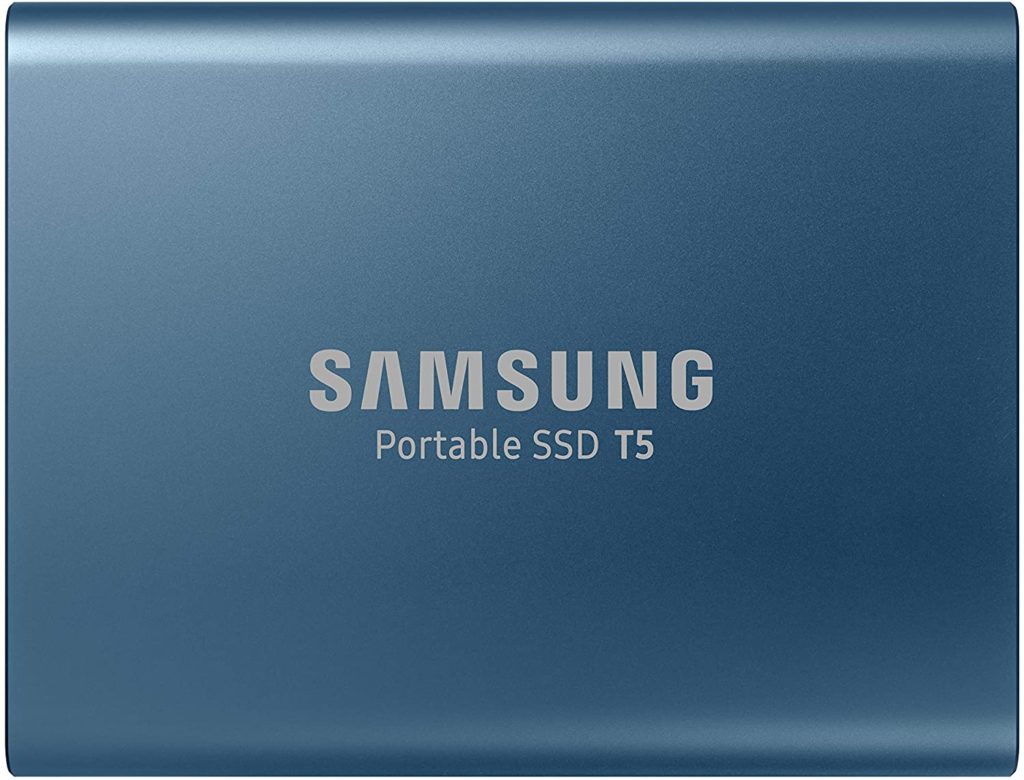 If you are running out of space on your iPad Pro or Mac, this is the time to get your hands on some best SSD drive for iPad. That being said, look no further than Samsung (MU-PA500B/AM) T5 Portable SSD, which gives you an amazing 500GB or more space with a super-fast data transfer speed of 540MB/s.
Not only speed but its compact and portable design fits in your hand as well as in your pocket quite comfortably!
So, if you are fond of collecting 4K videos, high-resolution images, playing games, and need to transfer large-sized files, then this iPad compatible SSD drive you need. 
Additional Features:
Password-protected external drive; AES 256-bit hardware encryption keeps data private.
USB Type C to C and Type C to A connects to Mac, PCs, and other devices.
Runs on Mac OS X 10.9 (Mavericks), Windows 7, Android 4.4 or above.

 
Get a good deal on this SSD ($89.99).
2. SanDisk Extreme Portable External SSD
Transfer large files and data quickly with SanDisk external SSD. Rightly called one of the best SSD drive for iPad and Mac, never disappoints you with its 550MB/s speed.
Dust and water-resistant, this external hard drive for iPad gives promising results in tough times! What's more? It's robust and shock-resistant body is durable and vibration resistant.
Additional Features:
Non-operating temperature from ‐20°C to 70°C, and operating temperature from 0°C to 45°C.
Pocket, sized, compact, and portable.
Easily fits in hands and bag.
Ideal for PC and Mac users.
Capacity: 500GB And 1TB
3-year warranty.
Get a good deal on this SSD ($74.99).
3. Seagate Barracuda Fast SSD Solid State Drive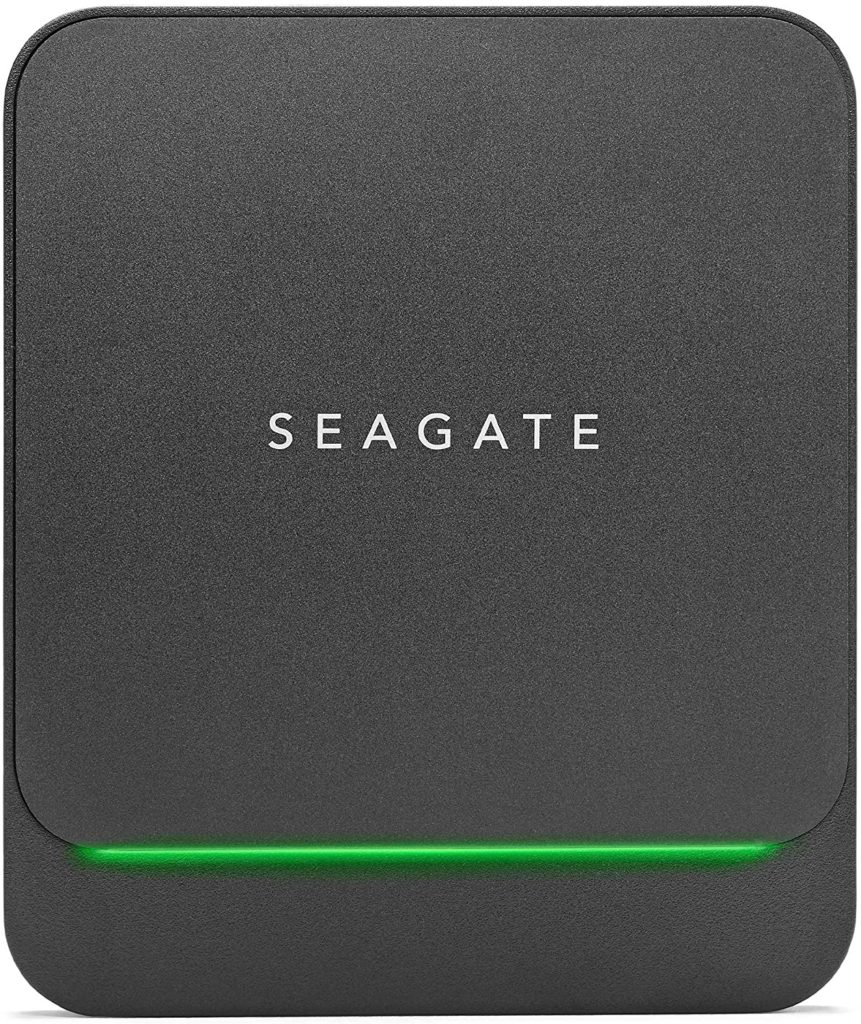 Reliable performance and boosted solid-state speed, Seagate Barracuda is one of the best SSD drive for Mac and iPad Pro. Not only it is ultra-fast, but its sleek design looks edgy and green LED accent light makes it look stylish, elegant, and corporate!
Moreover, it is the right solution for PlayStation storage and gives seamless installation and loading.
Additional Features:
Equipped with 500GB space.
Gives a seamless connection to Mac, mini PC, or desktop computer via USB C cable.
Protects files syncs files with Sync Plus Software.
Get a good deal on this SSD ($99.99).
4. RAVPower Portable External SSD Pro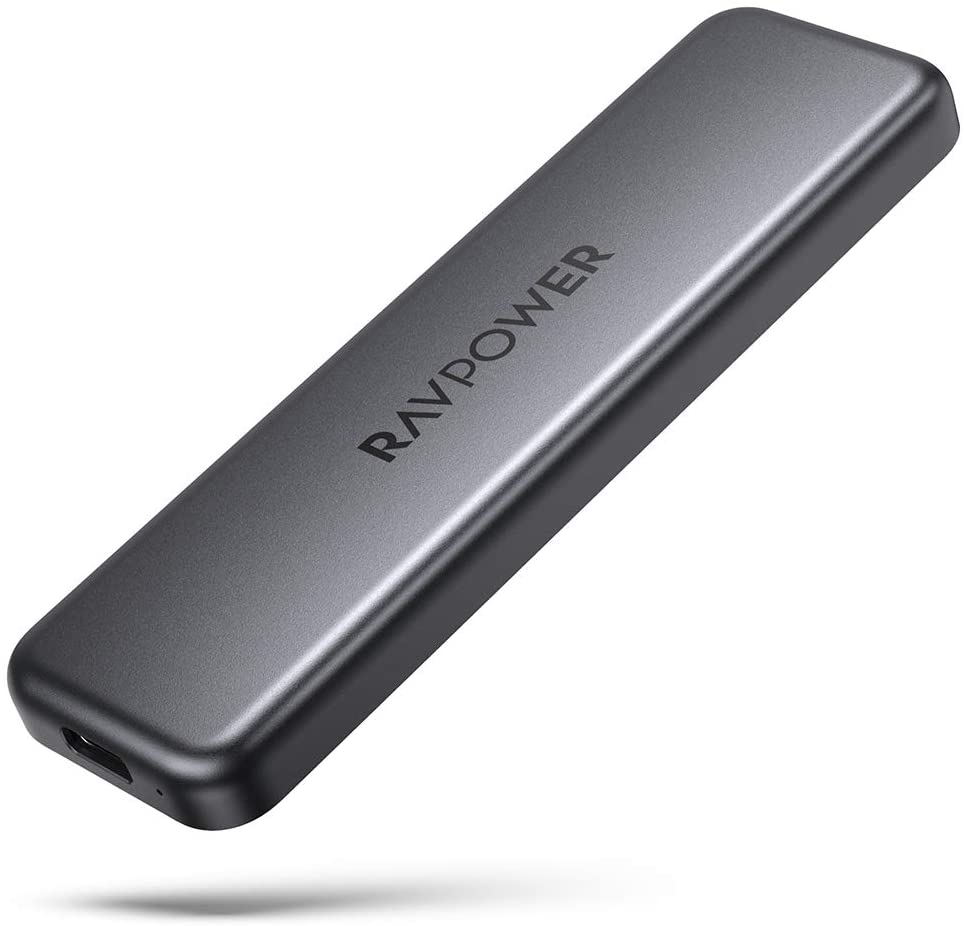 Beating its competitors, RAVPower comes with massive 540MB/s faster than conventional HDDs. It is skillfully designed to handle high-end gaming, 4K videos, high-res images, in just a few seconds.
Beautifully built with zinc-aluminum alloy having piano-based finish looks delicate and elegant. One of the best SSD drives for iPad, RAVPower provides heat dissipation and high shock-resistance. Easily connect SSD to iPad Pro via USB C to C and C to A cables. 
Additional Features:
It comes with ATA lock technology and AES 246bit hardware encryption. Password-protected.
Compatible with Mac, iPad Pro, Windows 7, PS4, and Android phones.

 

Robust performance and incredibly reliable.

 
Get a good deal on this SSD ($89.98).
5. Gigastone External SSD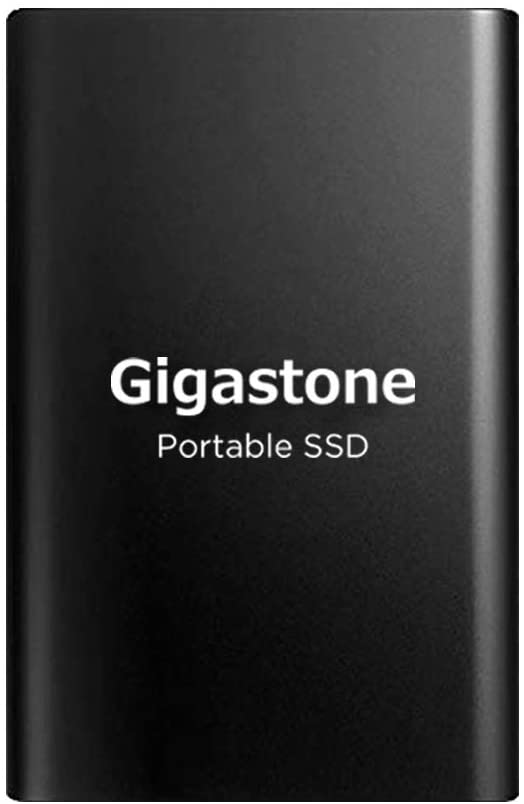 Save time, forget waiting! With its 550MB/s super-speed, Gigastone external data traveler, the best SSD drive for iPad, is fast and extraordinary. It ensures reliable heavy data transfer as well as data storage. Its small, compact, and super-light-weight size help you take your data anywhere you want.
Additional Features:
Its robust metal case makes is durable.
USB Type-C to USB Type-C + USB Type-C to USB Type-A cables makes it compatible with Mac, Desktop, Laptop, Android Smartphone, and PS4.
3-year warranty.
Get a good deal on this SSD ($74.99).
6. PNY Pro Elite Portable Solid State Drive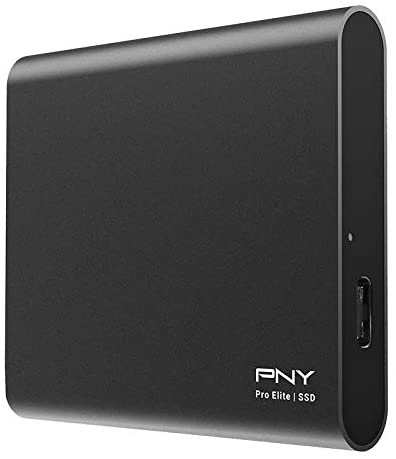 An unparalleled and exceptional performance, with seamless 890MB/s speed, you simply cannot say no to PNY Pro Elite portable SSD external drive. Truly considered as the best SSD drive for iPad and Mac, it quickly connects with PC, Mac, and laptop via USB Type-C and Type-A.
Its small and portable size is ideal for storing and transferring heavy files or documents. In addition to it, this drive comes with Acronis True Image data protection software helping you back up and transfer data. 
Get a good deal on this SSD ($89.99).
Which one of the above external SSD drives you would like to grab?
Share with us in the comments below.
For more informative posts for your iOS devices, stay tuned to iOSHacker.com. 
Disclosure: iOSHacker may receive a commission if you purchase products through our affiliate links. For more visit our privacy policy page.