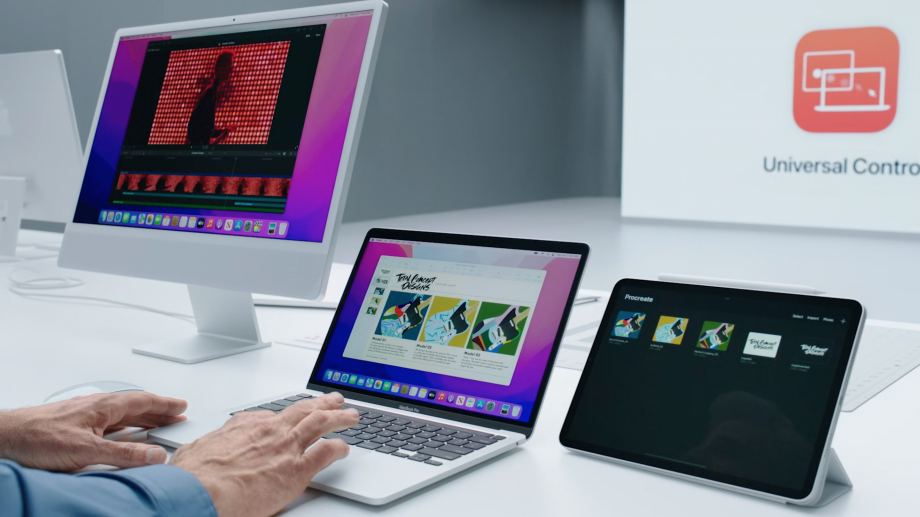 With the release of macOS Monterey 12.3 and iPadOS 15.4 Apple has finally released the Universal Control feature to public. Now anyone running the latest available version of macOS Monterey and iPadOS 15 can take advantage of Universal Control.
If you have just updated your Mac and iPad to macOS Monterey 12.3 and iPadOS 15.4 and can't figure out how to get Universal Control feature working, then we are here to help.
Follow the simple instructions below to activate and use Universal Control for the first time on Mac and iPad.
Things you need:
Mac(s) running macOS Monterey 12.3 or later
iPad running iPadOS 15.4 or later
Activate Universal Control and start using it
Follow these steps to activate Universal Control on your Mac.
1. After updating your Mac and iPad to latest operating system version make sure they are on the same Apple ID and connected to the same Wi-Fi network.
2. Now unlock your iPad and place it on left or right side of your Mac. If you're using Universal Control between two or more Macs, then you can put them on the sides as well.
3. Now on your Mac open System Preferences and go to 'Displays'.
4. From Displays preferences click on Universal Control….
5. Now make sure 'Allow your cursor and keyboard to move between any nearby Mac or iPad' is enabled by checking on it. Similarly enable the other two options as well.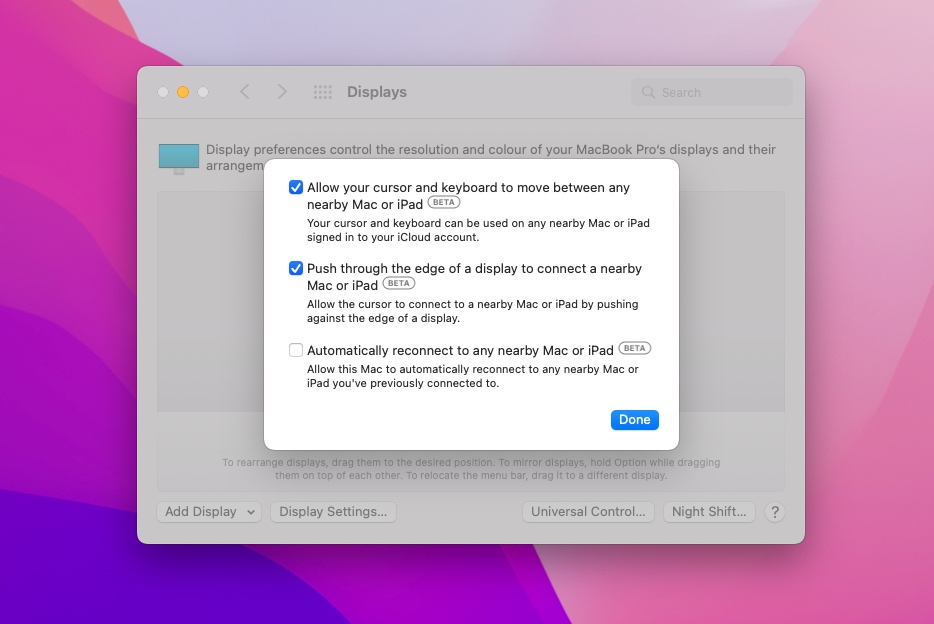 That's it. Now your Mac will allow you to use Universal Control with other compatible devices.
You can change the position of your iPad or other Mac by moving its display and arranging the displays according to your personal needs.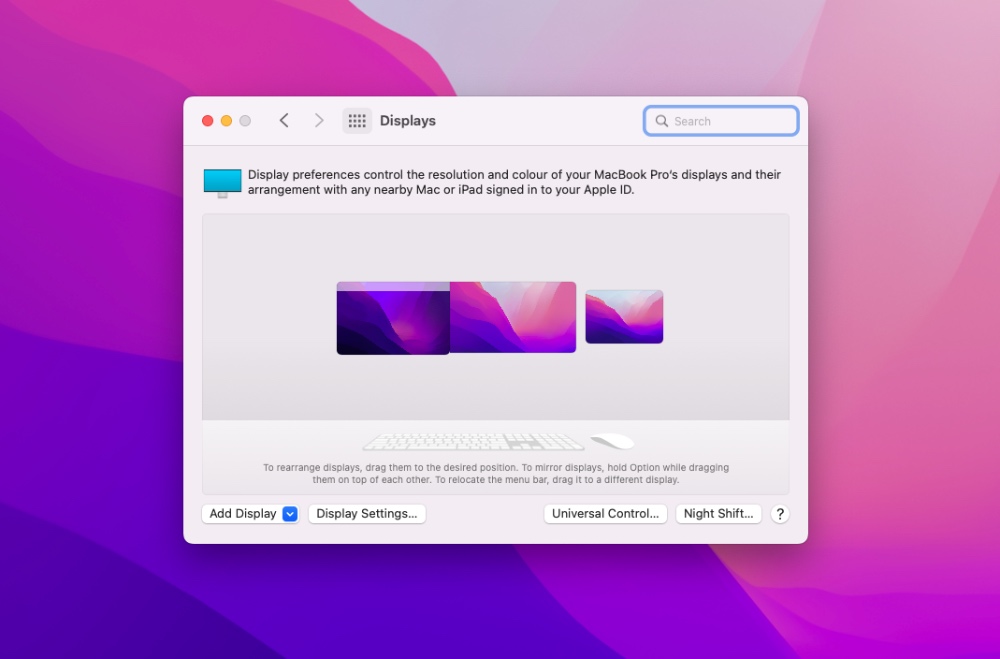 Remember Apple has launched Universal Control feature in beta, so bugs are expected. If Universal Control does not work on your Mac or iPad, then make sure you are on the latest version of macOS and iPadOS, and reboot your Mac.
Also make sure your devices are connected to the same Wi-Fi network and are on the same Apple ID.