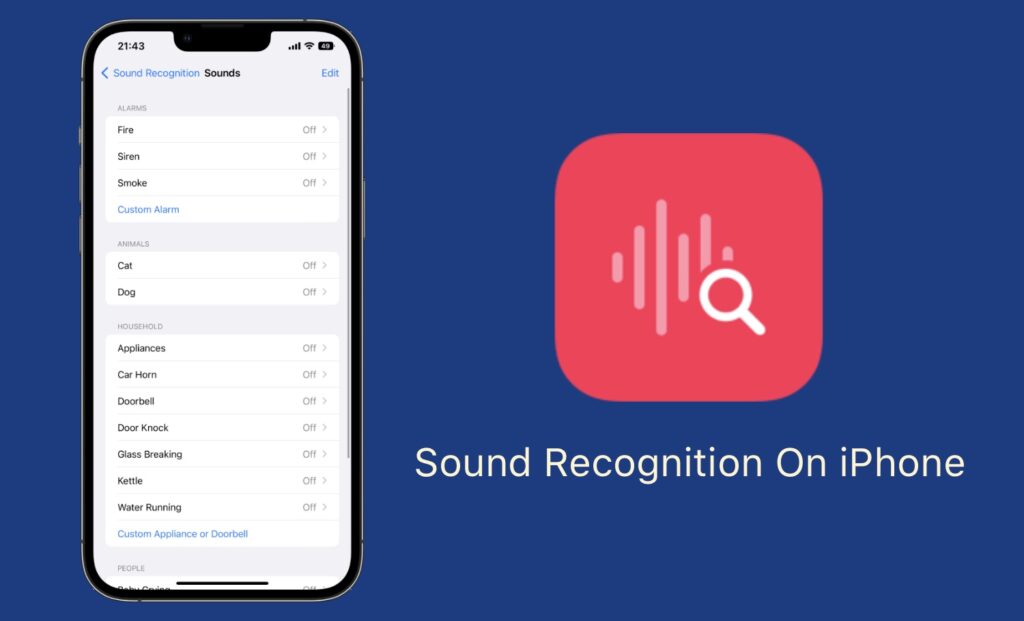 In any case of emergency, everyone needs to stay updated, alert, and informed. iPhone allows you to receive emergency alerts during an unfortunate occurrence.
In case of an emergency, these alarms keep us in contact with the appropriate national, state, and local authorities.
Your iPhone and Apple Watch might already be configured to receive public safety and emergency alerts by default. But it is always wise to double-check and ensure that you get notified with these essential alerts, particularly in times of crisis.
On iOS 14 or later Apple has introduced Fire, Siren and Smoke alarms that allow an iPhone to detect these alarms near the user and alert them with a notification.
While this is an accessibility feature that is designed to alert deaf users, it can also be useful for others as well.
Sound Recognition on iPhone
When Sound Recognition is enabled on your iPhone, it continuously listens for certain sounds and notifies you when it detects them.
Hearing difficulties can make it difficult for you to hear knocks on the door, barking dogs, and even smoke alarms. Using Sound Recognition, you can receive a notification and a buzz on your Apple Watch or iPhone when your device hears the specific sounds you choose.
How to Turn On Sound Recognition
Follow these steps to turn on Sound Recognition on iPhone and enable alarms for Fire, Siren, Smoke and other types of sounds.
Step 1. Go to Settings > Accessibility > Sound Recognition. 
Step 2. Turn on Sound Recognition. Your phone may start a download.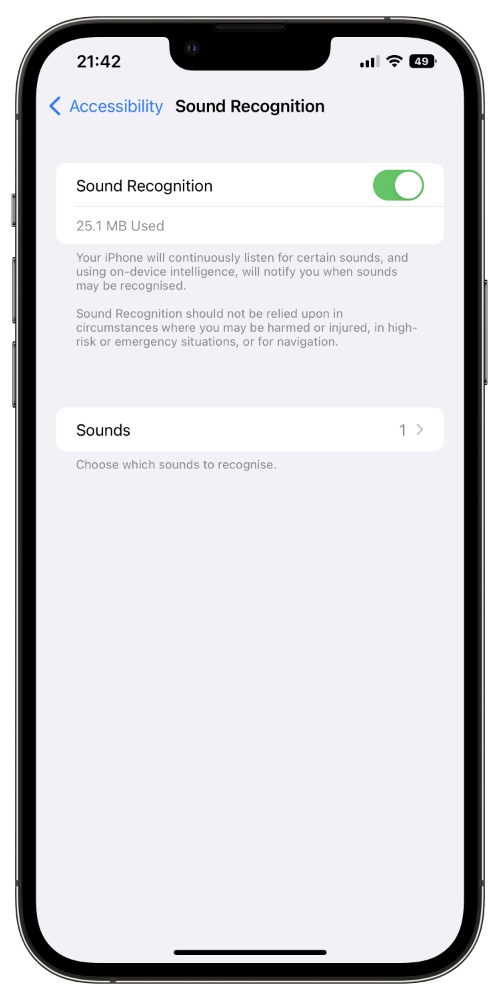 Step 3. Tap Sounds to choose a sound from the list to listen for. You can turn on each sound, set the vibration pattern, and choose the alert noise.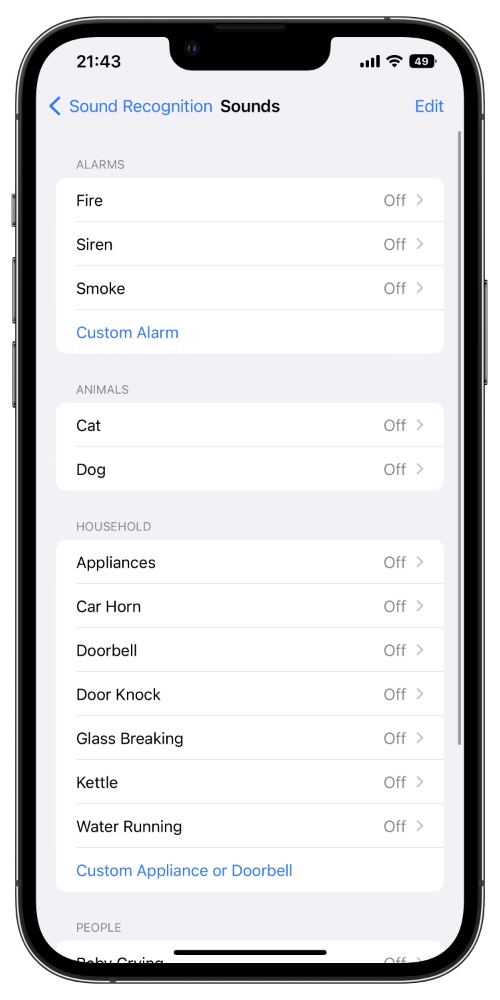 Step 4. Tap Vibration > Create New Vibration to choose your own vibration pattern. 
Step 5. Tap Tone Store to download and set music to play instead. If you prefer, you can select from the default or classic iPhone sounds.
The iPhone can recognize:
Alarms

Fire, Siren, Smoke

Animals

Cat, Dog

Household

Appliances, Car, Horn, Door Bell, Door Knock, Glass Breaking, Kettle, Water Running

People

Baby, Crying, Shouting, Coughing
In addition to these you can also set custom alarms and custom appliance or doorbell sounds through the Sound Recognition settings page.
Note that when you enable Sound Recognition, Hey Siri gets disabled. Clearly, the iPhone's passive noise-detection unit must be tuned to either one or the other. 
Take Away
It is often more beneficial to be alerted for things you may not hear clearly than to receive a few spurious notifications.
However, if you are harmed or injured in an emergency, or are trying to navigate, don't entirely rely on your iPhone to recognize sounds.
In the future, iPhones may be able to detect even more sounds with more accuracy as Apple's machine learning capabilities and chip design improve.
If you have any queries, let us know in the comments below.