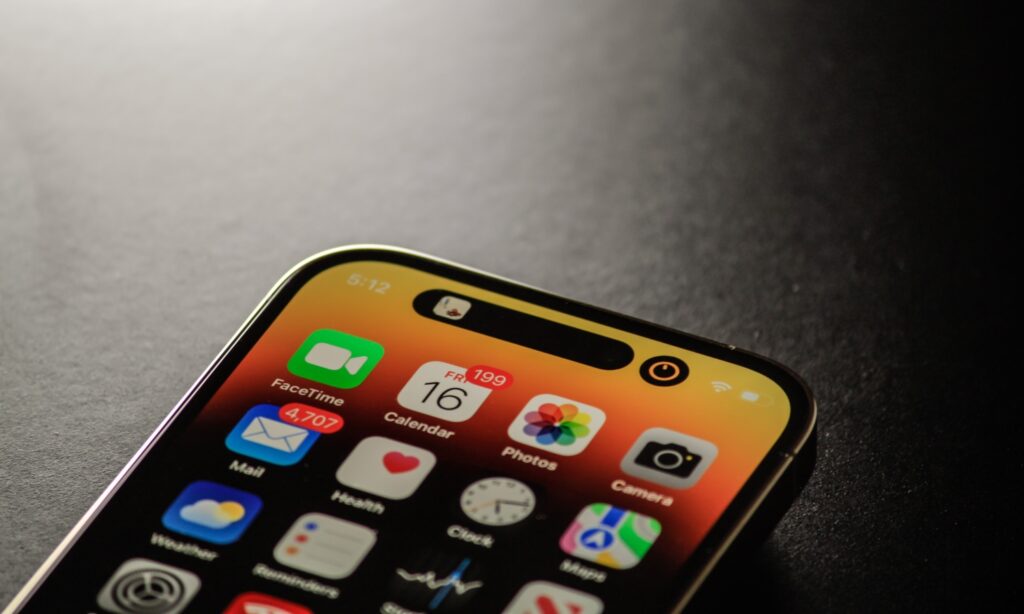 With each new update to the iPhone, Apple adds more features and capabilities to improve the security of the device. To keep up with modern times, Apple adds its own unique style of technology, games, and programs to the mix making smartphones something even bigger than a basic device for communication.
While you may have been an iPhone user for years, there may be hidden features and settings you've never heard of. Next, we will talk about those settings and functions that will positively affect the security of the device.
10 Tips for iPhone Security
Did you know that there are iPhone settings you must change? If you do this, the security level of the device will increase significantly. But no less useful are additional security tools, which we will also touch on.
1. Use 2FA
Two-factor authentication (2FA) is designed to increase online security, making it difficult for hackers to gain access to your accounts. For example, when signing into a website you may receive an additional verification code sent to your device for authentication. This makes it more challenging for malicious actors to access your personal information.
Fortunately, iPhones running iOS 12 and higher can now help keep your data safe with the technology of two-factor authentication. When receiving a text verification code from 2FA security, the code will automatically appear in the field – greatly reducing the possibility of people having unauthorized access to your accounts.
2. Deny tracking
When scrolling through websites, users may not be aware that they are being tracked, monitored, and followed by third-party trackers collecting data on their behaviors. This information is used by web companies and sold to third parties or used for targeted advertising; things like browsing habits, likes or shares you make, ads you click, and items in your shopping carts are all potentially visible to these trackers.
Fortunately, if you're a Safari user – designed by Apple Inc. – this feature conveniently comes standard with the 'prevent cross-site tracking' option switched on; which stops third-party cookies or other data from gathering your information. If this setting isn't enabled for any reason, it can easily be turned on under Safari > Settings > Privacy & Security in your computer's settings. 
3. Install a VPN
This is an incredibly useful tool for security that protects your data from theft and interception. Through the use of a third-party server, you can also unblock websites that have different regional restrictions. In addition, to access any content, data encryption protects against most types of iPhone hacks. This is one of the easiest and most effective ways to increase your Internet security.
The difficulty with VPNs can be related to choosing the right service, as some of them trade our data. One of the best-known services is VeePN. You can find out more information on this link. It is a no-lag VPN with many servers, high-speed connections, and all security technologies.
4. Disable GPS tracking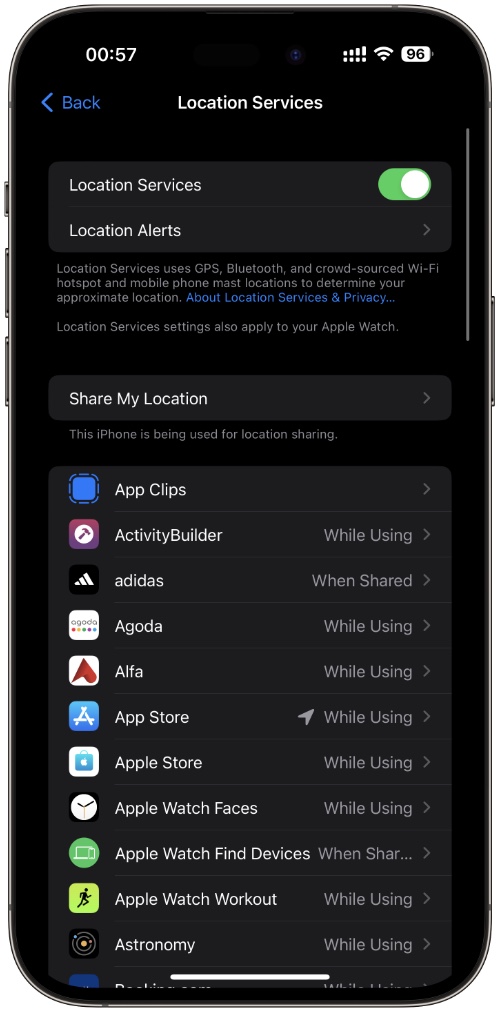 Knowing where you are can be beneficial for apps with location-based features, such as directions & weather, but why do other apps need to know? Understanding the available options for Location Services is important if you want to control and have peace of mind. To ensure that only the desired apps can access your location information, you should review your settings. In iOS, just open Settings > Privacy & Security > Location Services and identity which apps have access granted and which don't.
5. Mail privacy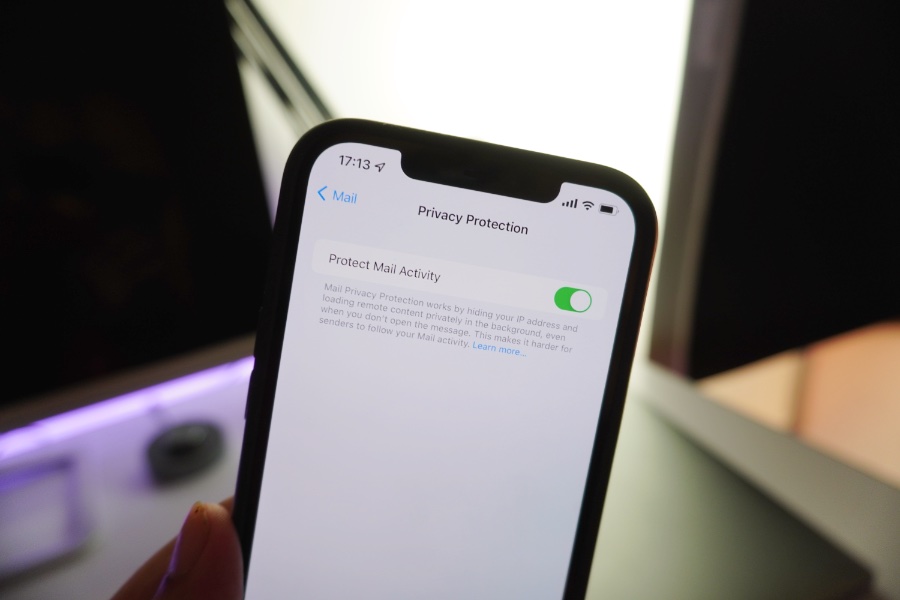 Ensuring your privacy when using email is an important step to take in order to keep your data safe. Mail Privacy Protection and Hide My Email are useful features, providing you with an extra layer of security while communicating.
Mail Privacy Protection obscures your IP address from senders and prevents them from knowing if you've opened their emails, while Hide My Email allows you to create a temporary email address for occasions like signing up for services or sharing your address with strangers. To ensure the best protection, both of these features should be activated on your account.
6. Lock down your lock screen
One area that can be easily overlooked is your lock screen. While the convenience of widgets, media playback controls, and easy access to your camera provides a great user experience, it also leaves access vulnerable to prying eyes.
If you want to keep certain things private while still being able to take advantage of the features from the lock screen, you can look into changing what is accessible. Go to Settings > Face ID & Passcode (or Touch ID & Passcode for an iPhone with a Home button) and enter your passcode when prompted. In the Allow Access When Locked section you can then review all options and choose which are visible on the lock screen.
7. Keep your Apple ID safe
Keeping your Apple ID secure is critical for protecting the information associated with federal, bank, and sensitive personal accounts linked to it. It is equally important that you make sure you can access it in the case of an unforeseen event such as becoming locked out or dead.
Through two easy steps, you can add Account Recovery Contacts and a Legacy Contact to your Apple ID account. To add an Account Recovery Contact, go to Settings > [your name] > Password & Security > Account Recovery, tap Add Recovery Contact, and follow the onscreen instructions. 
8. Find iPhone
Apple's Find My iPhone feature is an incredibly useful one. If you ever lose your phone, it automatically helps you find it in no time. In its latest iteration, iOS 15 lets you get alerted when you leave your iPhone, iPad, or Mac behind.
This can be extremely helpful to ensure that none of the devices are left behind! To take advantage of this feature, the devices must first be connected to your Apple ID and the Find My iPhone toggle must be enabled.
9. Check passwords
Thanks to your iPhone, keeping track of your security accounts has never been easier. The phone's Password protection feature makes it easy for you to stay updated on any breaches of the sites and services you're using, along with a list of accounts and passwords that may be vulnerable or reused in multiple places. Simply head into Settings > Passwords, review the Security Recommendations button, and make sure to adjust any passwords if they look weak or have been compromised. 
10. Cleaning up unnecessary text
With the increased presence of unwanted, unsolicited texts and messages, it can be extremely challenging to figure out how to effectively block them. Thankfully, there are steps you can take to protect yourself from these annoying and sometimes dangerous scams.
Spam calls are blocked relatively effectively at the carrier level, but texts are a bit of a different story. The most basic and straightforward method to stop spam texts is to block the number that they're coming from.
Conclusion
You can choose the best iPhone security settings yourself and protect yourself from various types of threats. By taking the correct steps, you can ensure that your data remains secure and private, while still being able to take advantage of all the features that modern phones offer. These 10 tips are easy to follow and will help you stay protected against potential threats.