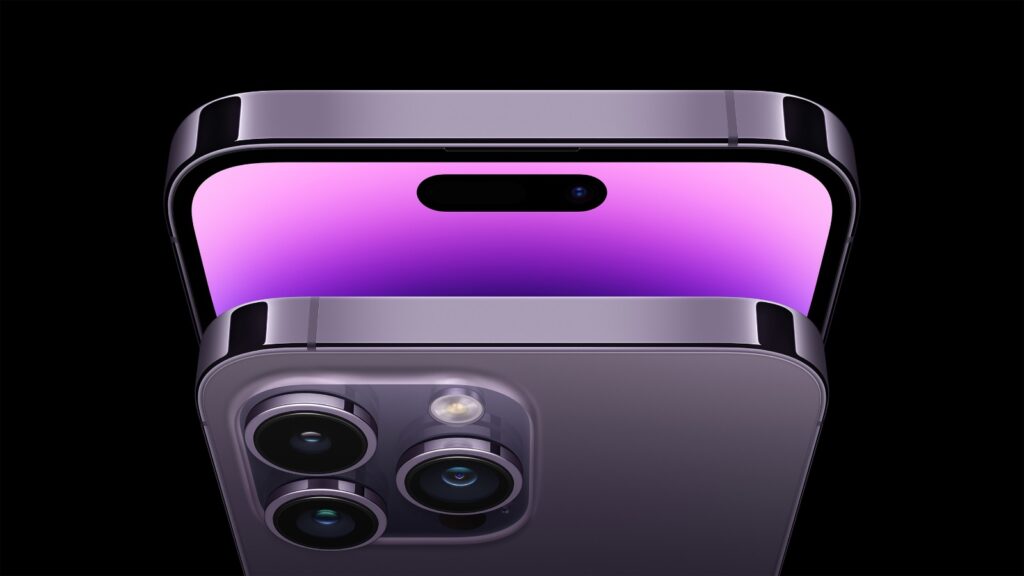 Apple's flagship product, the iPhone, was seemingly losing the plot over the past year, following multiple new versions of the product with little-to-no variations, but things have started turning a corner with the iPhone 14 Pro launched late last year, clearly showing why it is the best smartphone on the market. 
With the A15 Bionic Chip, and support for 5G, the iPhone now supports a range of new capabilities, once again putting it at the top.
As a result, despite being faced with monumental challenges over the past year, pertaining to supply chain constraints, lockdowns in China, and inflationary pressures, sales of the new iPhone is all set to break its own records in the months ahead.
So, what exactly lies ahead for the Apple iPhone, and what new features, apps, and capabilities can consumers expect in the coming years, as two trailblazing technologies start to converge?
Center of Everything
Apple has launched a series of new products in recent years, all aimed at complementing your iPhone, which will increasingly be at the center of everything.
With 15 billion transistors at the helm, and the excellent device-to-device and machine-to-machine communications enabled by 5G, your iPhone will soon be a hub for your Apple Watch, AirPods, and CarPlay-enabled vehicles, along with a slew of upcoming gadgets in the years ahead.
Most experts believe that the smartphone is yet to reach its full potential, and the next big quest is to find more devices and gadgets for it to connect with. While it might sound trivial, such seamless cross-connections between gadgets stand to unlock substantial value for consumers.
Superior Spatial Awareness
The iPhone already leads the way when it comes to Lidar, a technology that was included in the iPhone 12 Pro, all the way back in 2020.
As the company continues to double down on augmented reality, it wouldn't be too far-fetched to say that this substantial processing capacity will be funneled towards better spatial awareness in upcoming versions and iterations.
This opens up a broad range of opportunities for app developers and e-commerce, allowing users to track their measurements for a perfect fit when ordering clothes online, or seeing how furniture and accessories will match the backdrop in augmented reality before placing an order.
Fitness & Healthcare
Apple has been making strides in healthcare technology with each new version of the iPhone and the Apple iWatch.
This technology has scaled new heights in recent years, with the Apple Watch now capable of detecting atrial fibrillation (AFib) or cardiac arrhythmia in users, a leading cause of stroke in the US.
With the superior communication and processing capabilities of the iPhone, the Apple Watch, and the broad range of health and fitness apps that come with the app store, the possibilities are seemingly endless, with Apple spreading itself across the healthcare value chain.
High-Speed, Low Latency Gaming
For gaming on your iPhone, the A15 Bionic processor and 5G speeds are a match made in heaven. Multiplayer online games have long been held back by issues pertaining to lags, and missed connections, but 5G is effectively leveling the playing field for players across the globe.
Game developers have long held back their offerings to better suit mobile processing capabilities and network issues, but with the convergence of these two technologies, we will start seeing innovative and bold bets being made in the gaming niche in the months ahead.
5G connections further make it possible to stream video games instead of downloading and playing them locally, with a host of new features surrounding augmented reality and virtual reality in the fray. All in all, this entire segment is set for a transformation of epic proportions.
Final Words
These are undeniably exciting times for Apple fans and iPhone enthusiasts, with a broad range of new Earth-shattering features in the fray over the next few years alone. While 5G remains prohibitively expensive at the moment, keep an eye on the iSelect mobile phone plans, so that you can make the switch as soon as it comes within your range.