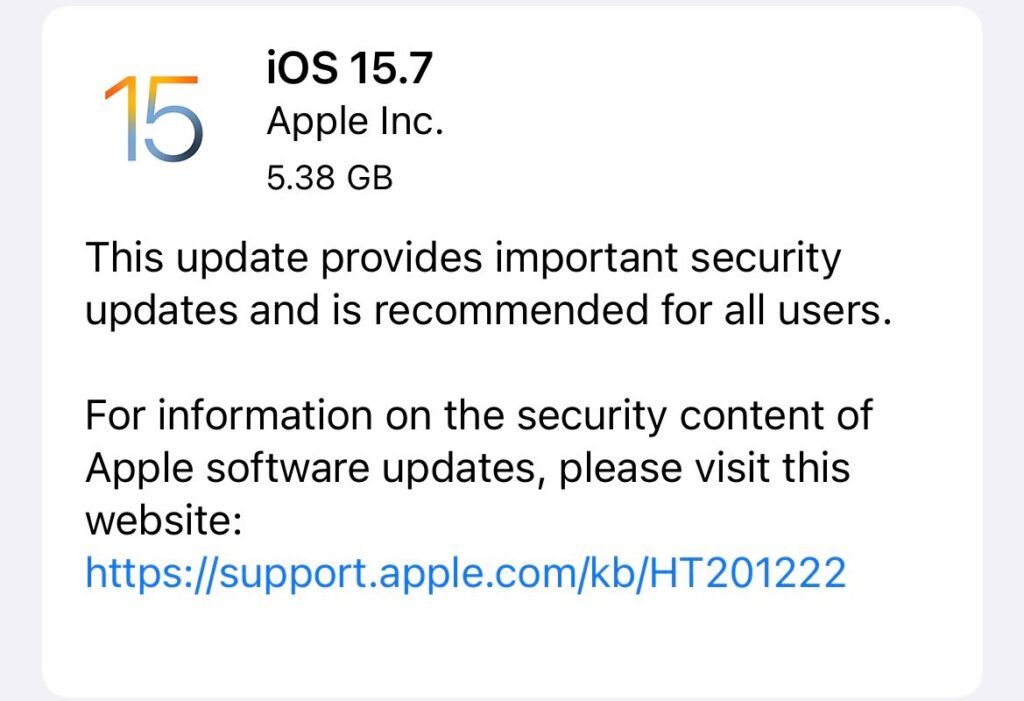 Right after releasing the iOS 16 release candidate, Apple has also seeded iOS 15.7 Release Candidate to those developers who want to test it out.
Update: Apple has released iOS 15.7 along side iOS 16. Users are now getting option to update to iOS 15.7 or iOS 16.
Apple is going to release iOS 16.0 update to public on September 12, however the company has also started testing iOS 15.7 with developers and it will be releasing this update to those devices that are not getting iOS 16 update this year. Since iOS 15.7 is a 'Release Candidate' or RC if all is well and no bugs are detected it will be released to all users.
Devices that includes iPhone 7 or older will not be getting the iOS 16 update however as it is apparent by today's release they will continue to get supported with software updates. The build number for today's release is 19H12.
In addition to iOS 15.7 RC Apple has also released macOS 12.6 beta 1. This update just like iOS 15.7 will be released for Mac models that are not getting the macOS 13 Ventura update.
Devices iOS 15.7 will be available for once it is released publicly are listed below.
iPhone 7 Plus
iPhone 7
iPhone 6s Plus
iPhone 6s
Original iPhone SE
No new features or big changes are expected in iOS 15.7, however if you spot any then do let us know in the comments section below.
Must read: iOS 16 Supported Devices: Which iPhone and iPad Models Can Run iOS 16