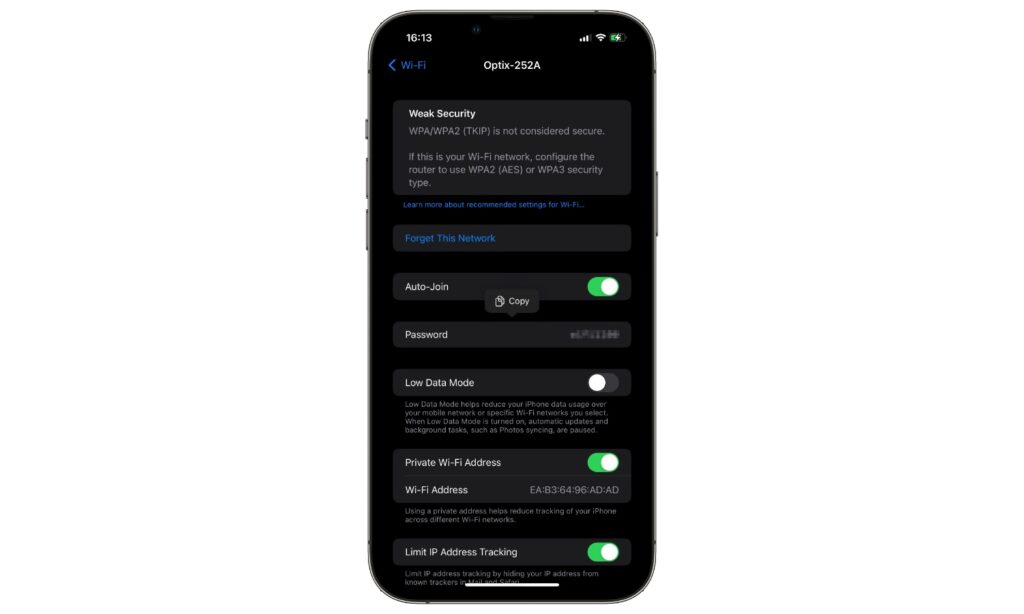 iOS 16 brings a welcome change to the Wi-Fi section of the Settings app. The new operating system now includes a new feature that makes it possible for iPhone and iPad users to view Wi-Fi passwords of networks their device is already connected to.
Previously users only had the option to easily share password of connected Wi-Fi network with other users using the password sharing feature, however that did not allow them to view the password of a Wi-Fi network their device was already connected to.
This was frustrating when user wanted to view or reference the password of a Wi-Fi network.
On iOS 16 or later users are able to find and manage Wi-Fi passwords in Settings app.
To view passwords they have to go to the Wi-Fi section and then tap on the 'i' button located next to their Wi-Fi's name.
By default the Wi-Fi password is hidden, but user can make it visible by tapping on it. When user taps on the password a Face ID or Touch ID scan is required, which makes the whole process safer and prevents unauthorized access.
From there users can copy the password or verbally share it with someone else.
More iOS 16 features: