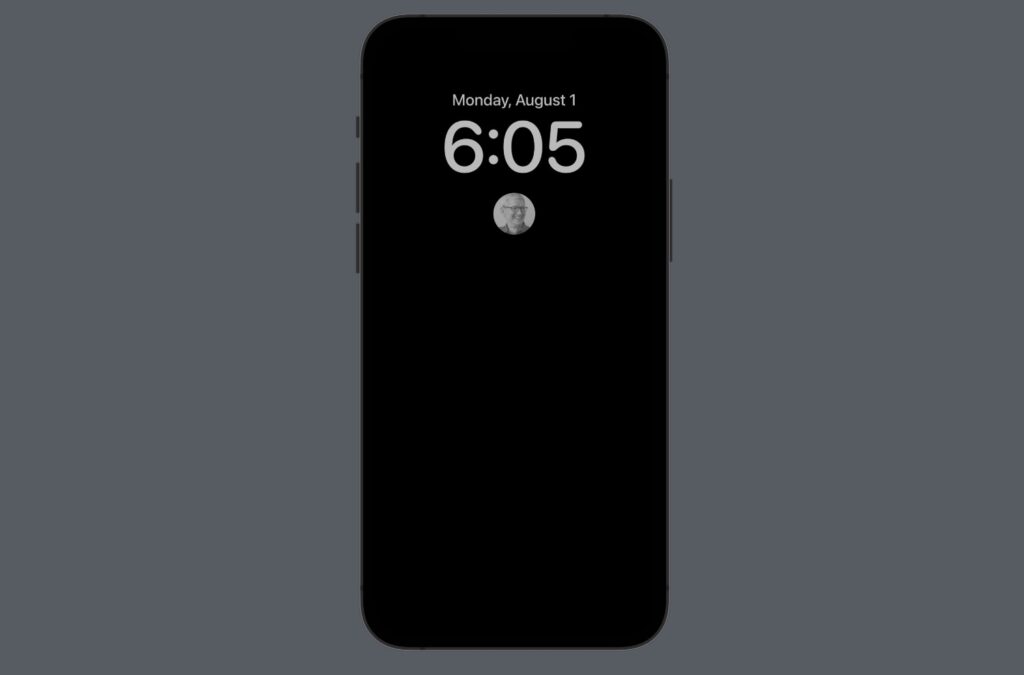 According to many reports and rumors that we have been hearing for the last few months an always-on display is going to be a key feature of the upcoming iPhone 14 Pro and iPhone 14 Pro Max.
Perhaps the biggest confirmation of this feature comes now courtesy of the latest beta of Xcode 14, which has features that hint towards the addition of always-on functionality for iPhone 14 Pro's display.
The hints for an always-on feature were found in the SwiftUI preview. For those who don't know, iOS app developers use SwiftUI preview to interact with app projects in real-time.
According to developer @rhogelleim, who first discovered this new behavior in Xcode 14, the SwiftUI preview has a new behavior in which the locks screen widgets remain visible on the screen even after the device's screen is turned off in the simulation.
When the screen is turned off, instead of becoming completely dark like it does on current iPhones the screen dims itself while the clock keeps showing and the new lock screen widgets remain visible while becoming semitransparent.
Apple has been able to bring always-on display feature to iPhone 14 Pro and iPhone 14 Pro Max by adding a new variable refresh rate OLED panel. This new OLED panel is capable of going to as low as 1Hz while reaching 120Hz on the maximum scale. This is different than the current OLED panels found on iPhone 13 Pro, which has ranges between 120Hz and 10Hz.
The fact that the display goes to the low refresh rate of 1Hz makes the display more power efficient and suitable for always-on display features.
While this new leak in latest beta of Xcode 14 has given us confirmation regarding the always-on functionality in iPhone 14 Pro and iPhone 14 Pro Max, there's still a lot that we don't know about this new feature on iPhone.
iPhone 14 Launch
iPhone 14 Pro is expected to launch in September 2023. The device is expected to bring major changes to iPhone, the biggest of which would be the removal of the traditional iPhone notch in favor of a new pill + hole design.
Other rumored features of iPhone 14 Pro include a 48-megapixel rear camera, front camera with Autofocus and more. The lineup with come with four models and will include an iPhone 14 and iPhone 14 Plus with a 6.7-inch display.