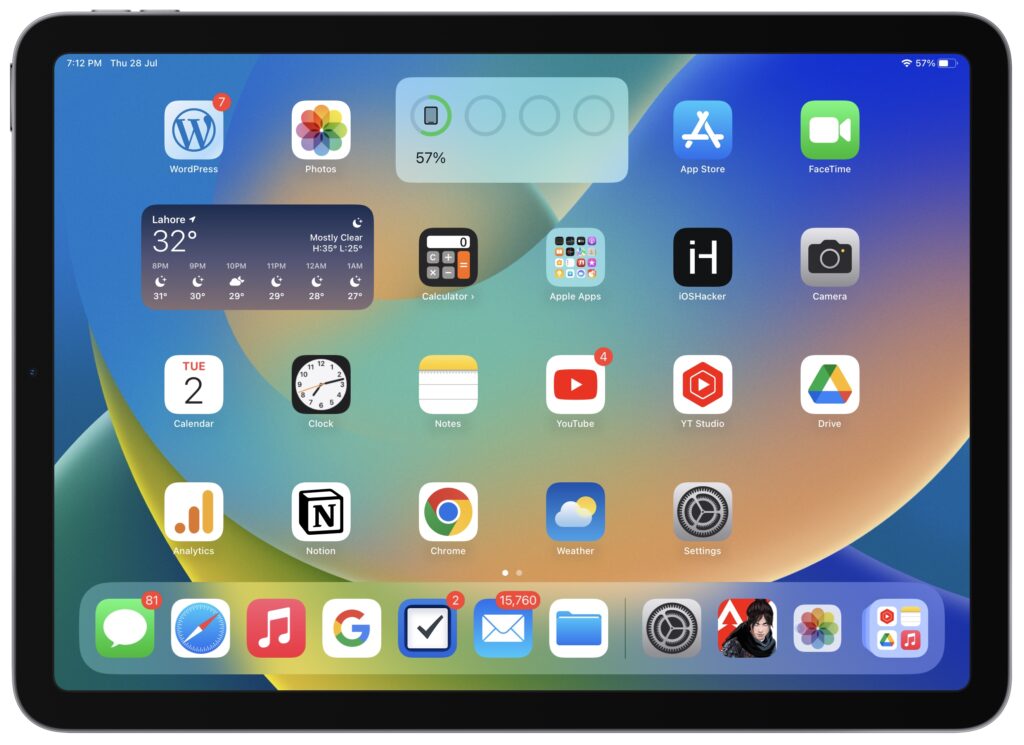 If you like to have large app icons on your iPad's home screen, then you are in luck, as you can quickly achieve this by simply turning on a settings toggle.
On newer versions of iPadOS the home screen app icons appear smaller than they used to previous versions of the operating system. This was done to accommodate new home screen widgets.
While many people like the smaller size of the iPad app icons, some still prefer the larger app icons. If you're one of those people, then follow the steps in order to enlarge iPad app icons.
Make iPad App Icons Larger
Step 1. On your iPad launch the Settings app.
Step 2. On the Settings app look for 'Home Screen & Dock' option from the side pane and tap on it.
Step 3. Now turn on the toggle for 'Use Large App Icons'.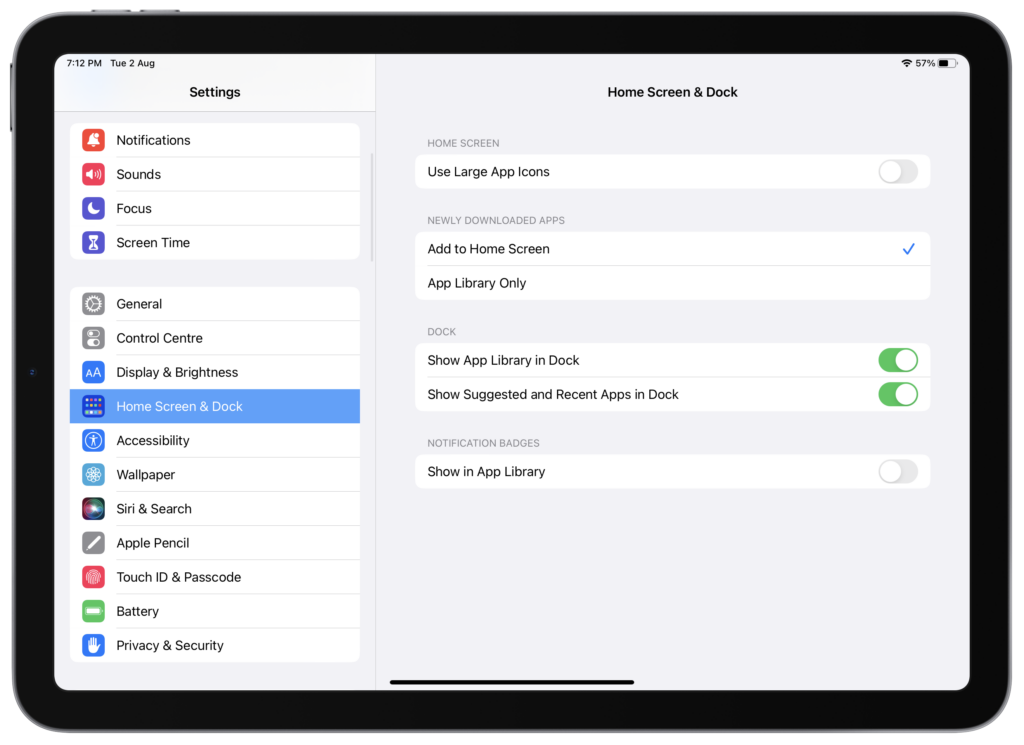 That's it! After enabling the toggle for Use Large App Icons you can exit the Settings app and access the home screen. As soon as you arrive on the Home Screen you will notice that the size of iPad's app icon has increased significantly.

The best thing about enlarging the iPad home screen app icons is that even when you make the icons larger the same amount of widgets and icons appear on the home screen, so you're not losing any screen real estate when you make iPad app icons bigger.
Did you like this tip? Then do share it with your family and friends so they can also use this tip and enhance their iPad experience.
Here's are some more iPad tips and tricks for your reading pleasure.