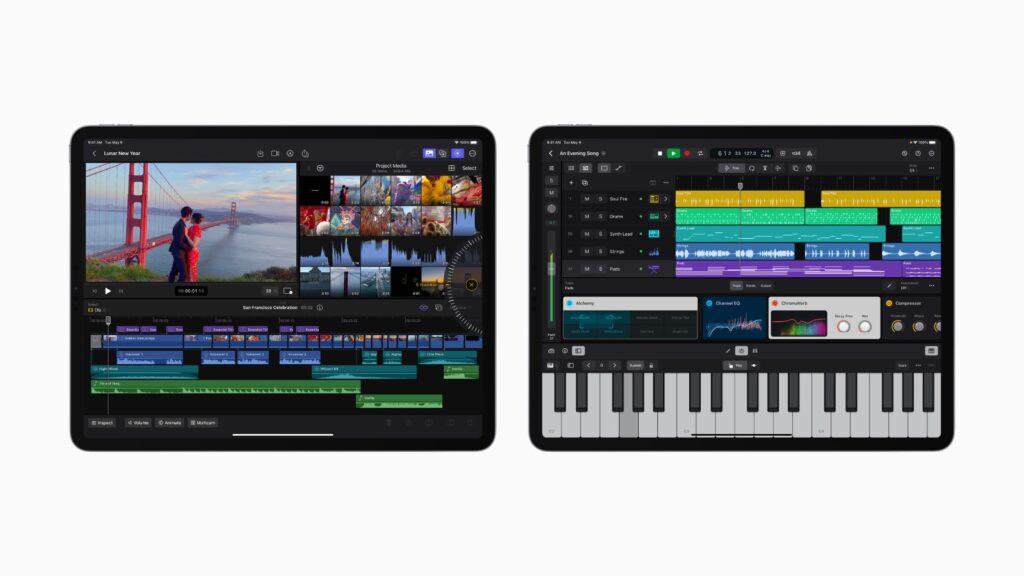 Almost two weeks after announcing Final Cut Pro for iPad and Logic Pro for iPad, Apple has today made both of the new apps available for download. iPad users can now download these apps on their iPads and use them to edit their videos and music.
With this release Apple has brought its pro video editing and pro music creation tool on iPadOS, making iPad a legitimate Mac replacement for creative users. Both apps offer powerful features along with iPad's performance and portability. Users will also be able to take advantage of iPad's touchscreen when interacting with these new apps along with using a mouse and keyboard if they prefer.
On Final Cut Pro for iPad Apple has also introduced a new jog wheel, which allows users to interact with content and navigate their Magnetic Timeline with ease on a touch screen. They can also take advantage of Apple Pencil to draw and write directly over their videos, something that was not possible on the Mac.
Another big advantage of Final Cut Pro for iPad over the desktop version is that users can shoot and edit on the same device, and even shoot directly from within the Final Cut Pro app.
Apple has launched both Final Cut Pro and Logic Pro for iPad with a subscription model. Users will have to pay $4.99 per month for each app or opt for a yearly subscription, which would cost $49. Users will also get a 1-month free trial for both apps. (Source)